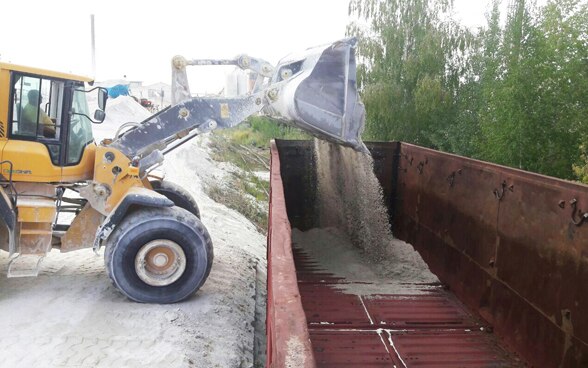 In the coming days the sand will be loaded onto approximately 50 wagons and shipped to the Donbas waterworks near Donetsk, starting this weekend. This amount of sand is enough for treating water needed by the some two million people living on both sides of the contact line for approximately one year.
The transport train will be accompanied and monitored by members of Swiss Humanitarian Aid, which is part of the Swiss Agency for Development and Cooperation (SDC), the Swiss Humanitarian Aid Unit (SHA) and other experts from the Federal Department of Foreign Affairs.
The current consignment is the fifth that Switzerland has sent to the conflict region since spring 2015. So far, the SDC is the only state actor organising shipments of humanitarian aid for the benefit of the population on both sides of the contact line in eastern Ukraine.
---
Address for enquiries:
Information FDFA
Bundeshaus West
CH-3003 Bern
Tel.: +41 58 462 31 53
Fax: +41 58 464 90 47
E-Mail: info@eda.admin.ch
---
Publisher: