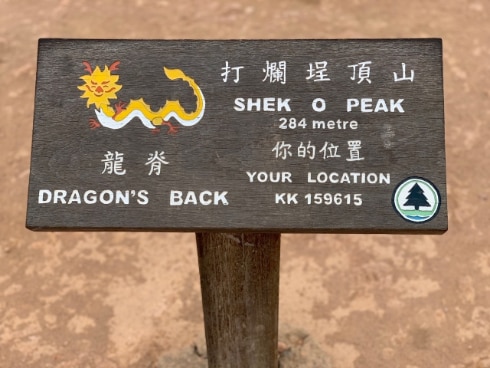 For the second time, the Consulate General of Switzerland is organizing a hiking challenge as people in Hong Hong and Switzerland share a passion for hiking. Both places offer amazing trails and landscapes. Covid makes traveling difficult, but why not enjoy a nice, healthy hike in Hong Kong followed by a Swiss delicacy. With a little luck you can experience all this at once.
This year we will give out prices not to the fastest hikers but to those who take the most inspiring photos!

Date: anytime until the 10th of March 2022.
Route:
Dragon's Back mountain ridge in the southeastern part of Hong Kong Island. It is the 8th stage of the "Hong Kong Trail".
Start at: Shek O Road. Finish at: Big Wave Bay.
It is one of the easiest and also most popular hikes in Hong Kong and therefore convenient for almost anybody to join.
Distance: 8.5 kilometers. Overall difficulty: easy. Highest point: 284 m with a 360 degrees view of an extremely beautiful landscape.
How to participate:

Find your perfect partner(s) to participate in the challenge. Please take into consideration the current social distancing measures in place.
Send in your start/finish photos and photos along the way to win amazing prizes. The most eye-catching photos will win. The best prize is a voucher for a dinner at the Swiss Chalet next to unique Swiss Goodie Bags.
The photos are evaluated by the following categories:
a) BEST LANDSCAPE(S)
b) BEST FLOWER(S)
c) BEST CITY VIEW(S)
Send your pictures and personal details (name of participants, contact details) by 10 March 2022 to hongkong.socialmedia@eda.admin.ch. (Please note that by sending us the pictures you give us the right to publish them on Facebook). You will be contacted by us directly if you are among the winning teams.
More information can be found here.