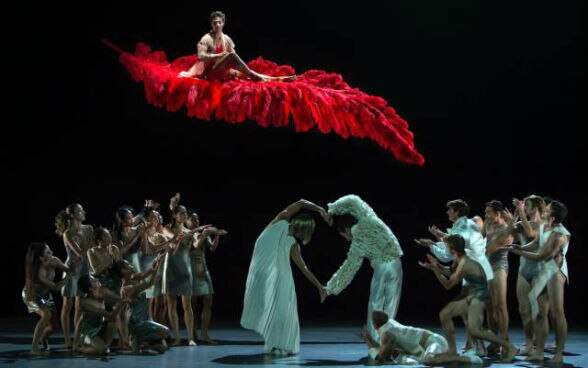 Schedule,
GaoXiong, 16th and 17th April, 19:30,
Kaohsiung Cultural Center - Jhihde Hall
Shanghai, 22nd and 23rd April, 19:30,
Shanghai Grand Theatre
Beijing, 26th April, 19:00,
Peking University Hall
Geneva Grand Theatre Ballet's "A Midnight's Summer Dream"
In his very personal appropriation of A Midsummer Night's Dream, the choreographer Michel Kelemenis means business when he starts playfully pulling the strings of the comic play Shakespeare had imagined as a satire of Elizabethan society. In alluring tones, he leads his audience into a world where the marvellous and the mysterious rub elbows with the grotesque. Le Songe d'une nuit d'été (A Midnight's Summer Dream) is full of surprises: a forest with no trees or bushes, where rude mechanicals with dramatic ambitions bump into a donkey, the consequence of Oberon and Titania's quarrel.
Choreographer | Michel Kelemenis
Music | Felix Mendelssohn
Musical Director | Robert Reimer
Scenographer, Costume Designer | Nicolas Musin
Lightning Designer | Nicolas Musin, Jean-Marc Skatchko
General Director | Tobias Richter
Arts Director | Philippe Cohen