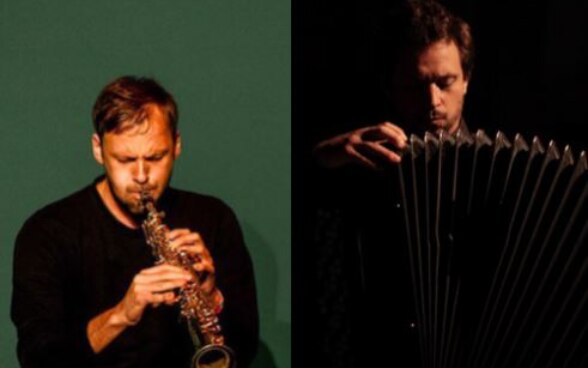 Jonas Kocher and Ilan Manouach met in Athens, both working on an improvisation project with sound and movement.
They soon after developed a duo collaboration, with an eclectic approach to improvisation, beyond any style while questioning the very same tools of free improvisation pratique : the holy respect of shared listening, the sanctifcation of ad-hoc and hic et nunc, stemming from an awkward solipsism, the capitalization on the ephemeral nature of music, the stretched wire, and all metaphors often crystallized into rigid rules and ordering sentences. They are now preparing their album.
This concert is realised with the support of PRO HELVETIA and Swisslos Culture, Canton de Berne.
additional information: