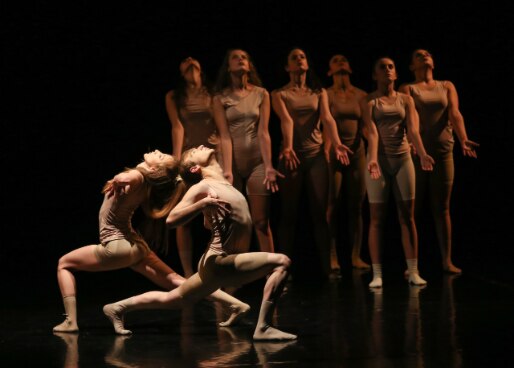 What influences more a society's ability to reinvent itself than culture? Who more than artists can lead us to feel and see things differently? What would our daily life look like without the possibility to enjoy and find food for thoughts in a book, a play, a movie or music - or without the possibility to express ourselves in a creative, symbolic way? Switzerland is convinced that culture matters. Consequently, the Embassy of Switzerland in North Macedonia has decided in 2017 to restart a programme to support the Macedonian independent cultural sector. Three calls for proposals for cultural projects were launched since then, with the goal to support innovative artistic production. And there is a high level of interest for these calls, with the volume of applications typically exceeding 80 applications each year. Five projects were selected under the first two calls, receiving grants between CHF 10'000 and CHF 50'000. The selection of the projects under this year's call is ongoing.
Boris Ristevski, a visual artist from Skopje and Viktorija Koceva, a contemporary dancer from Radovish, are two young artists who participated in the Inkubator Culture Program, a project supported in the first call together with the project Triangles of Cooperation which helped in raising the frequency of quality cultural programs for children coming from small and remote communities in the country.
The Inkubator Culture Program created a platform for generating a new model of work that provided education, professional support and production, and promotion of young artists in three interconnected artistic disciplines: contemporary dance, music and visual arts. "At first, the interdisciplinary method of work was strange to me," says Viktorija. "But with each new rehearsal, the desire to work with the other artists on the performance and my personal development increased dramatically." "This program provided a direct experience where we got to see and go through the deconstructed production process, and at the same time it helped us to broaden our network and meet young creative professionals from different artistic branches," says Boris. "This for me is an especially important concept, as I have previously considered that in North Macedonia we are faced with an absence of interdisciplinary collaboration in the arts."
42 young artists were trained through this program, among which 18 dancers, 4 choreographers, 10 musicians, and 10 visual artists. "We've established a synergetic working model, based on practical work and production", says Risima Risimkin, choreographer and initiator of the project. "Through this project, we've created a generation of forward oriented artists, capable to tackle the problems of modern society and helped them to place themselves in positions of influence on the art scene in the country and the region." 
The implementation of three more Swiss-supported cultural projects is underway. One of these projects is Window Displays Week (WDW), which aims to bring together young and emerging fashion designers and architects who will have transform one part of Skopje's city center into a modern design gallery by rearranging the window displays. Another project is "On the Road", which involves local artists in the creation of murals on the facades of abandoned houses and other artistic productions on the routes that connects the touristic sites in the municipalities of Nagoricino, Kumanovo and Lipkovo. Finally, the "WW1 – Remembering" project, is unearthing and putting in context forgotten photographs the First World War to reacquaint the Macedonian general public with events which have happened on Macedonian territory just over 100 years ago.