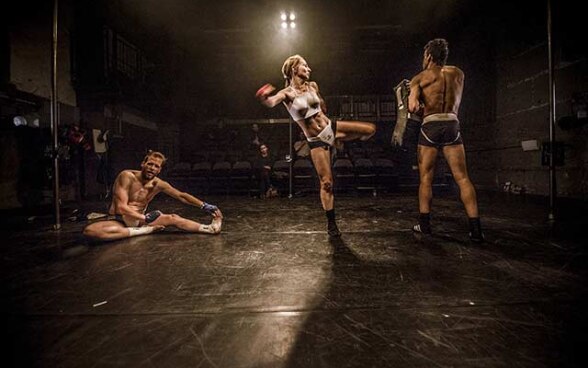 The Embassy is delighted to support Swiss theater company PENG! Palast at the Singapore Fringe Festival. 
After their successful performance in 2013, PENG! Palast returns to the Fringe Festival with their latest production, FIGHT! PALAST #membersonly.
PENG! Palast deals here with the alleged freedom and self-determination of generation Y in a critical way. The substructure for this project was built from the actors' own biographies, daily routines and experiences in badly paid side jobs. Inspired by the novel Fight Club by author Chuck Palahniuk, PENG! Palast creates its own fighting arena to live out suppressed desires. Only those who are willing to risk defeat have the ability to win. 
To purchase tickets click here