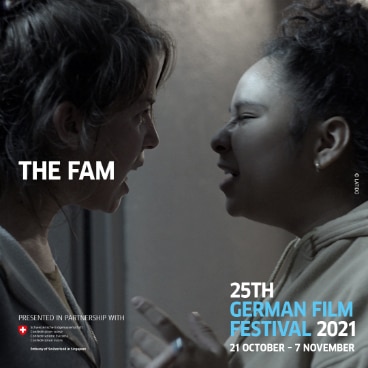 The Embassy is delighted to support two screenings of the film "La Mif" ("The Fam") at the 25th German Film Festival (GFF), organised by the Goethe-Institut Singapore with The Projector. The film won Best Feature Film (Grand Prix of the Generation 14plus International Jury) at the 2021 Berlin International Film Festival, as well as the Golden Eye Award (in the Focus Competition) at the 17th Zurich Film Festival.
Synopsis:
A group of teenage girls have been placed in a residential care home with social workers. They live under the same roof but haven't chosen each other. This experience creates unexpected tensions and intimacies. An incident triggers a chain of over-reactions but their lust for life also strengthens bonds. Just like a family. Bolstered by an impeccable cast of young performers, the movie functions as a razor-sharp critique of contemporary society's misguided values, as well as an examination of the traumas that shape us.
Screening Dates:
31 October (Sun), 2:30PM
6 November (Sat), 5:30PM
Location: The Projector
Advisory: TBA
Year: 2021
Directed by: Fred Baillif
Cast: Charlie Areddy, Kassia Da, Costa Amandine Golay
Duration: 1h 50min
Language: French
Subtitles: English
Purchase your tickets here
This year marks the 25th anniversary of the German Film Festival (GFF), which is one of Singapore's biggest and longest running foreign film festivals in Singapore. This year's GFF will take place from 21 October to 7 November at the Projector Cinema.