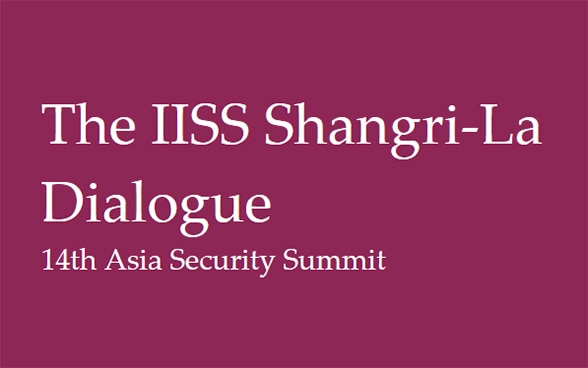 Security issues will be the focal point of Federal Councillor Burkhalter's visit to three Asian states: In Singapore, he will take part in the "Shangri-La Dialogue", the most important non-official security policy forum at ministerial level in the Asia-Pacific region. In view of the current tensions in Asia, in particular those in the South China Sea and their impact on regional security, during the discussions on cooperative security in Asia Mr Burkhalter will talk about the experiences of Switzerland's chairmanship of the OSCE. His participation at the conference will also give him the opportunity to discuss counter-terrorism measures with Asian partners, in particular the activities of the Global Community and Resilience Fund which supports initiatives at the local level to protect groups at risk of radicalisation and violent extremism.
 
Security issues will also be the focal point of the OSCE Asian Conference on 1 June 2015 in Seoul. Together with his South Korean counterpart, Yun Byung-se, Mr Burkhalter will co-chair the conference in his capacity as Chairperson of the Contact Group with the Asian Partners for Co-operation. The conference will address Asian expectations and visions of multilateral security cooperation in response to changes in global security structures.
Mr Burkhalter will take the opportunity provided by his stays in Singapore and Seoul to conduct bilateral talks. In Singapore he will meet the prime minister, Lee Hsien Loong, and the foreign minister, Kasiviswanathan Shanmugam. In South Korea, he will meet President Park Geun-hye and the foreign minister, Yun Byung-se.  Both President Park and the President of Singapore, Tony Tan, visited Switzerland last year.
Opening of the new consulate general in Ho Chi Minh City
Political talks are also scheduled for Mr Burkhalter's visit to Vietnam. He will discuss bilateral matters and security issues with the deputy prime minister, Hoàng Trung Hải, and the foreign minister, Phạm Bình Minh, on 2 June 2015 in Hanoi. On Tuesday afternoon, he will open the new Swiss consulate general in Ho Chi Minh City (formerly Saigon).
---
Address for enquiries:
Information FDFA
Bundeshaus West
CH-3003 Bern
Tel.: +41 58 462 31 53
Fax: +41 58 464 90 47
E-Mail: info@eda.admin.ch
---
Publisher: