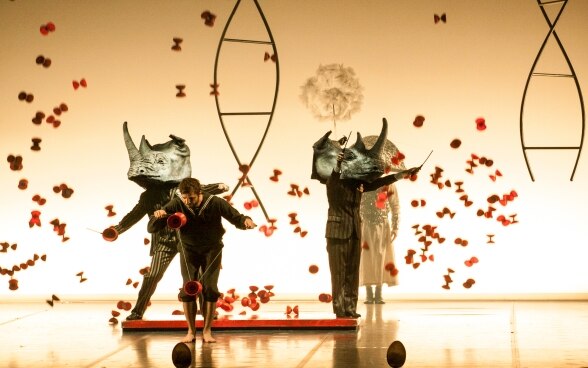 "La Verità", written and directed by Swiss author, director, choreographer and actor Daniele Finzi Pasca, combines acrobatics, theatre, dance and music, inspired by a backdrop painted by Salvador Dalì for his Tristan fou in the 1940's in New York. Eleven multi-talented artists move and live-sing in a succession of images that lead us through surrealism, a love story, and a reflection about the truth, giving birth to an acrobatic poem.
Based in Lugano, Switzerland and founded in 2011, Compagnia Finzi Pasca created 3 Olympic Ceremonies, 2 shows for the Cirque du Soleil: "Luzia" in 2016 and "Corteo" in 2005 and many other recognitions as well as international projects.
The Swiss circus company will give four representations at National Kaohsiung Center for the Arts (Weiwuying) from the 27th to 29th September.
For tickets and more information on the event, please visit the official website of National Kaohsiung Center for the Arts (available in both Chinese and English) below.