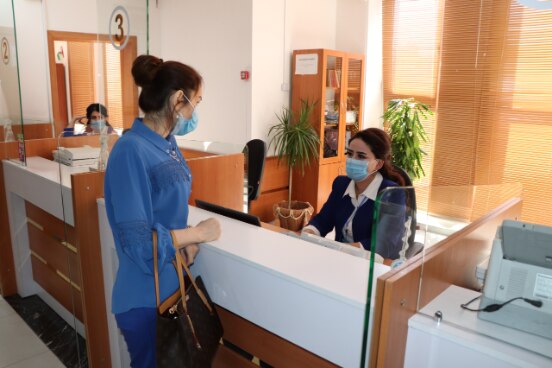 The Government of Switzerland through its Swiss Cooperation Office in Tajikistan launched the third phase of the Access to Justice Project. It will last from August 2021 to July 2025 and implemented by UNDP and HELVETAS Swiss Intercooperation in close partnership with the Ministry of Justice. This initiative is the continuation of the successful Swiss support to the Government of Tajikistan in developing a new state-free legal aid system in Tajikistan.
Access to Justice supports the justice system in Tajikistan in order to empower the vulnerable members of the society to have access to a free legal aid system. People in rural areas of Tajikistan don't generally benefit from the advantages of the justice system due to a lack of legal awareness and knowledge of their rights. This leads to many family-related legal issues, especially when the marriages are only religious and not legally registered.
Switzerland is one of the key donors supporting the justice sector in Tajikistan and has a long-standing experience in promotion of the access to justice, civil registry system reform, and judiciary reform initiatives. The continuation of the Access to Justice Project, phase 3, will solidify the achieved progress, contribute to the sustainable development of the state legal aid system and ensure the most vulnerable people in Tajikistan access to free legal aid.