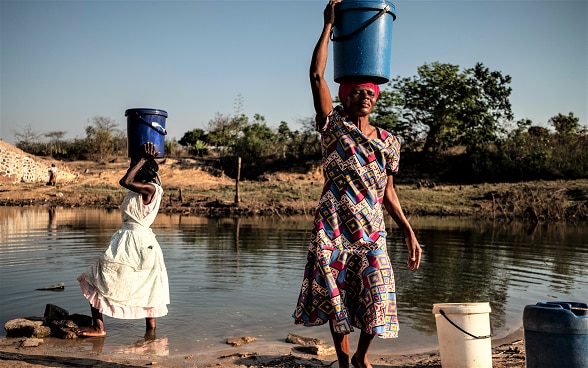 Switzerland joins the Nordic Development Fund (NDF), the Ministry for Foreign Affairs of Finland and the Austrian Development Agency as one of the donors to the EEP Africa, thereby raising combined commitments to the Fund to over US$ 50 million.
The new financing commitment over the next four years aligns with Switzerland's International Cooperation Strategy 2021-2024 that prioritises support towards mitigating climate change and adapting to its effects in developing countries.

With the funding, Switzerland also aims to expand cooperation with the private sector, considering that its innovative power, expertise and resources are necessary for the implementation of international cooperation.

According to the SDC Regional Director of Cooperation, Mr. Manuel Thurnhofer, "Climate change mitigation and adaptation are high priorities in Switzerland's foreign policy. In particular, Switzerland is committed to the investment in clean energy access, energy-efficient practices and clean energy technology in order to accelerate socio-economic and livelihood advances for the poorest and most vulnerable households.

"Switzerland believes that supporting companies active in this growing sector also creates jobs and opens up a path to economic growth with a low impact on the environment. Hence the participation in this successful partnership with the EEP provides us with a unique opportunity to contribute to the increased access to clean energy by vulnerable and underserved groups and consolidate our engagement in climate change mitigation in Southern Africa," said Mr. Thurnhofer.

Switzerland's financing is an exceptional instance of country-specific earmarking within the trust fund. The Swiss funds will be disbursed to ongoing and future grantees in Zambia and Zimbabwe. Of the 55 projects currently active in the EEP Africa portfolio, there are four projects in Zambia, six in Zimbabwe, and three regional projects with activities partly located in Zambia.

Mr. Henrik Franklin, Director of Portfolio Origination and Management at NDF said, "The NDF is very pleased that Switzerland has joined EEP Africa with a sizeable contribution of US$ 9 million. This is a vote of confidence in EEP's approach to invest in early-stage clean energy companies, which are key drivers for building a climate resilient and zero-emission future."

Since 2010, EEP Africa has channelled more than US$ 50 million to more than 270 pioneering projects leveraging innovative clean energy technologies and energy access business models to transform lives and livelihoods with particular focus on the very poor. EEP projects have improved energy access for more than 5 million people and contributed to more than 9,500 new jobs, of which 42% have been for women.

For more details on the project visit: www.eepafrica.org