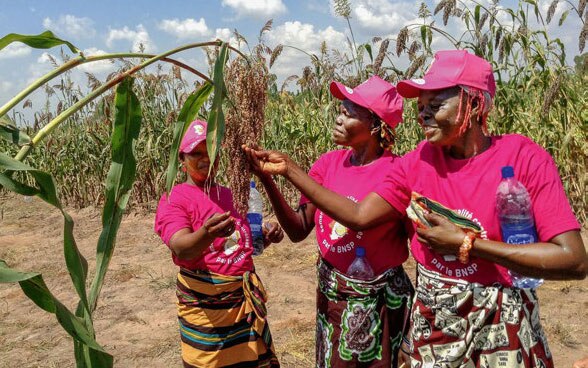 These projects provide an insight into SDC and SECO activities in Chad and South Africa. They will be presented and discussed on 29 June 2018 at the Annual Swiss Development Cooperation Conference.
Chad
The grain harvest is doubly important in Chad: farming is people's main livelihood and grain their staple foodstuff. This SDC project is helping Chad establish a reliable seed production sector to ensure that farmers can source affordable, high-quality seed.
South Africa
Cities account for 70% of global economic output and are, accordingly, of critical importance in the development of individual countries. Thus, in South Africa, SECO is working together with the World Bank to support the 'Cities Support Program'. The programme helps eight city councils organise their cities to become more inclusive, sustainable and productive.