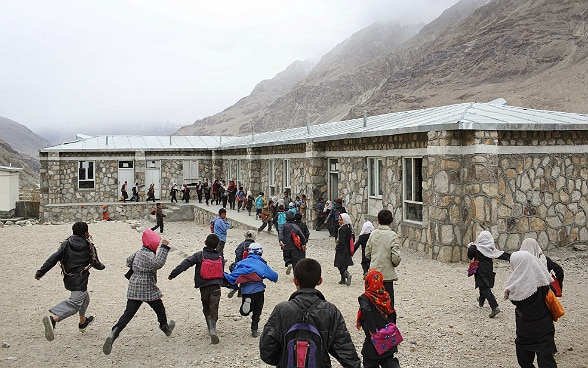 From the SDC's perspective, what is the core message of this year's UNESCO Global Education Monitoring Report? 
The UN's Sustainable Development Goals state that all children have a right to equitable, quality education. Numerous stakeholders must do their part to ensure that children in developing countries are also able to exercise this right: first and foremost the state, but also schools, teachers, parents, international organisations, donor countries, civil society, the private sector and others. The report examines who is responsible for what and how the various actors in education are to be held to account. For the SDC, this is a key issue because in developing countries the state alone is often unable to ensure the right to education for all. What's more, according to the UN, ensuring that all children in developing countries can complete their schooling will require closing the current annual global educational financing gap of USD 39 billion. This should give us pause for thought, especially in light of the fact that the overall financial volume of international support for basic education has been declining in recent years. 
To what extent does the SDC take the notion of shared responsibility into account in its educational efforts? 
The SDC's strategy on basic education and vocational skills development, which was presented in the spring of 2017, is fully in line with the UNESCO report. For the 2017–20 period, the SDC has increased its financial resources for basic education and vocational skills development by 50%. In our partner countries, we work together with various stakeholders to help state education systems implement the right to education. For example, we support the work of school inspectors. We also work with non-governmental bodies such as non-governmental organisations which help to strengthen education systems. We also work with the private sector and promote its involvement in vocational skills development programmes for young people. And we are working to ensure better coordination among donor countries. The ultimate goal is to strengthen existing systems.