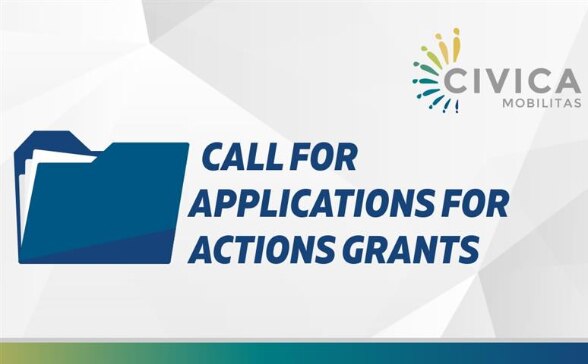 The Swiss programme supporting civil society development in North Macedonia - Civica Mobilitas, has published the first Call for Applications (CfA) for Action Grants. Civil Society Organizations (CSOs) and non-profit scientific research institutes registered in North Macedonia can apply for Action Grants until March 25, 2019, at 16:00 hours. Applications shall be sent to the Macedonian Center for International Cooperation (MCIC). Details of the Call for Applications can be found on the following link.
The proposed actions should contribute towards the objectives and outcomes of the new phase of Civica Mobilitas, i.e. the social changes led by a strong civil society sector, active citizens and good cooperation with the authorities, should result in a more transparent, accountable and socially inclusive governance at the national and local level.
The duration of the activities in this call should be between 12 and 24 months, and the budget between MKD 1.000.000 and MKD 1.800.000. For this first call, the programme will award at least 10 grants.
The Civica Mobilitas will organize an info session for this call on March 12, 2019. More information about this info session will be published on Civica Mobilitas web page.
The new phase of Civica Mobilitas has started on January 1, 2019 and will end on December 31, 2022. This phase of the programme is implemented by NIRAS and its national partner MCIC. The total budget for the next four years is CHF 6.000.000.
The Swiss supported Civica Mobilitas programme is active since 2009 and this is the third full-fledged phase of the programme. Since its establishment Civica Mobilitas has helped CSOs in North Macedonia to bring several social reforms by means of providing funding, capacity building, facilitation, and mentoring to its grantees.