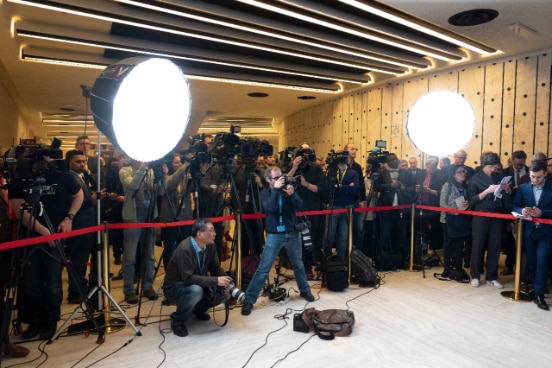 Through independent journalistic content, Geneva Solutions, which positions itself in the movement of constructive journalism, will contribute to improving knowledge and understanding of international Geneva, a community of 40 international organizations, representations of 179 States and hundreds of NGOs, which increasingly collaborate with the private sector and the academic world.
The choice of Geneva Solutions was made unanimously by the entities organizing the call for projects, on the basis of the recommendations of an evaluation commission in which three experts in the field of media participated: Roger de Weck, who was head of the Swiss Broadcasting Corporation SRG SSR, the German weekly "Die Zeit" and the daily "Tages-Anzeiger", Alessandra Vellucci, Director of United Nations Information in Geneva, and Xavier Colin, former journalist at RTS and creator of the programme Géopolitis.
Supported by a non-profit entity, Geneva Solutions will be able to count on the expertise of Heidi news' editorial team.
Twelve proposals were submitted in response to the call for projects. The interest aroused by this tripartite initiative has therefore been significant. The organizers would like to thank all participants for the quality of their contributions.