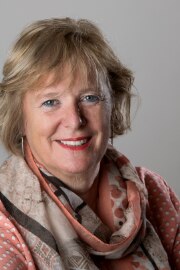 Dear Visitor

Together with my colleagues I welcome you to the official website of the Consulate General of Switzerland in Sydney, where we look after the interests of Switzerland and especially its citizens in Australia, Kiribati, Papua New Guinea, Nauru, Solomon Islands and Vanuatu.
Swiss citizens living in the region will find useful information about consular services and administrative procedures exclusively available at the Consulate General in Sydney as well as information on Swiss clubs and associations.
Our website offers a broad range of information about Switzerland in the fields of politics, education, economics and trade. It also covers cultural and scientific matters. In these fields we work closely also with the Embassy of Switzerland in Canberra.
Furthermore, it will give you useful advice about travelling, studying, working or living in our country. In order to make some procedures easier, forms are available on-line for you to download.
Browse, and enjoy! Follow the many links to discover even more about Switzerland and take advantage of the different online solutions to facilitate your interaction with the Swiss administration.
I hope you will enjoy visiting our website and find it helpful. Do not hesitate to contact us with suggestions, observations or questions.
Thank you for your visit.
Bernadette Hunkeler Brown
Consul General of Switzerland