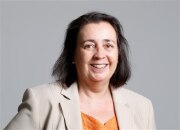 Dear Swiss compatriots, dear friends of Switzerland,
My team and I are welcoming you wholeheartedly to the Consulate General of Switzerland in Sydney and to our webpage. We support you in wide range of topics concerning the interests of Switzerland.
One of our main objectives are our Swiss citizens living in Australia, Kiribati, Papua New Guinea, Nauru, Solomon Islands, Vanuatu and support you in all consular services and administrative procedures. In order to make some procedures easier, forms are available online for you to download. You may also find useful information on Swiss clubs and associations.
My team also looks forward to deepen the Australian-Swiss business relationships and connect and possibly discover new paths to enhance and grow business opportunities. We do so by keeping our doors open for new ideas in the fields of economy and trade. Our Trade Point office will help you to connect to the right partners in Switzerland.
Furthermore, we wish to interact with you through culture and art as well as bringing you closer to Switzerland's beautiful tourist attractions. For more travel information visit the webpage of Switzerland Tourism. You can also discover useful advice about, studying, working or living in Switzerland.
Our website also offers a broad range of information about Switzerland in the fields of politics, education, economics and trade. It also covers scientific matters. In the latter, we work closely together with the Embassy of Switzerland in Canberra.
Browse, and enjoy! Follow the many links to discover even more about Switzerland and take advantage of the different online solutions to facilitate your interaction with the Swiss administration.
Relationships depend first and foremost on people and their interactions. In this sense it is my pleasure, in cooperation with my team, to help you in your consular matter or simply to discover Switzerland and its manifold opportunities. We look forward to staying in touch with you through the traditional channels of communications or social media.
Warm regards,
Conny Camenzind
Consul General of Switzerland in Sydney