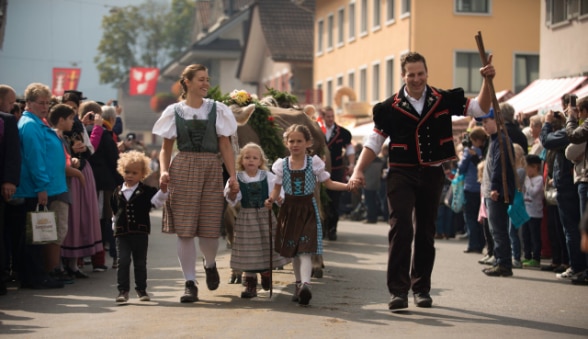 Im Pop up House of Switzerland wird mit einer Trachtengruppe und Alphornbläsern Kultur aus der Schweiz zu Gast sein, bei welcher Sie aktiv teilnehmen können. Aber noch weitere Highlight warten auf Sie:
Workshop für traditionelle Blumengestecke 
Bier- und Käsetasting 
Fotobox 
Tombola
Beginn ist um 12:00 Uhr und Ende ist um 20:00 Uhr. Die Auftritte der Trachtengruppe und er Alphornbläser finden über den Tag verteilt statt. Es ist keine Anmeldung erforderlich, also schauen Sie vorbei im Pop up House of Switzerland (Calwer Strasse 33 / Kronprinzstrasse 30 in 70173 Stuttgart).