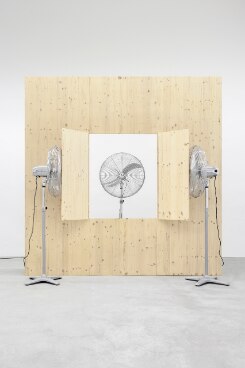 Roman Signer (1938–) is a Swiss artist active since the 1970s. He uses daily objects like kayaks and furniture and try to cause movement with elements such as fire, water, and wind, in a humorous and sometimes absurd manner.
Although Signer is one of the most prominent artists of Switzerland, his works have been shown only in limited occasions in Japan. This exhibition brings together modern, architectural and contemporary works, including two installations by Roman Signer. Paintings by major Swiss artist Paul Klee are also part of the curation.
Organized by The National Museum of Modern Art, Tokyo and the Window Research Institute.
info: The National Museum of Modern Art, Tokyo    The Window Research Institute