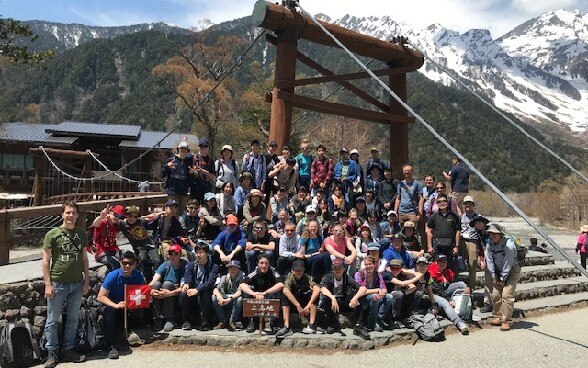 The city partnership between Matsumoto and Grindelwald is not only one of the oldest between a Japanese and a Swiss city: it is also one of the most dynamic. As part of a regular youth exchange, a delegation of teenagers from Grindelwald made a homestay in Matsumoto between 9th and 11th May.
One week later, the special relationship between the two cities was celebrated at the residence of the Ambassador of Switzerland to Japan in presence of a strong delegation from Grindelwald and from the popular Jungfrau region.
On that occasion, the 50th anniversary of the ascension of the North Face of Eiger by Isamu Tatsuno was celebrated. Back in 1969, Isamu Tatsuno was the second Japanese to climb the perilous North Face of this Swiss mountain. His experience of the dangerous ascension was decisive for the development of his professional career. Six years later, he founded his own company, MontBell, to manufacture mountaineering clothing and equipment.
The event at the Swiss residence was attended by many travel agents and tour operators who promote Switzerland and the Jungfrau region as tourism destinations. Grindelwald is one of the most popular destinations for Japanese tourists in Switzerland.