Embassy of Switzerland in Zimbabwe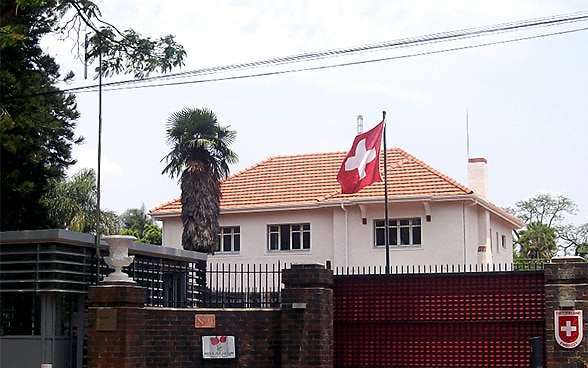 As the official representation of Switzerland, the embassy covers all matters concerning diplomatic relations between the two countries. It represents Swiss interests in the areas of political, economic and financial affairs, legal arrangements, science, education and culture.
All consular services for Malawi, Zambia and Zimbabwe are provided by the Regional Consular Center Southern Africa in Pretoria/South Africa.
Regional Consular Center Southern Africa

VISA SCAM ALERT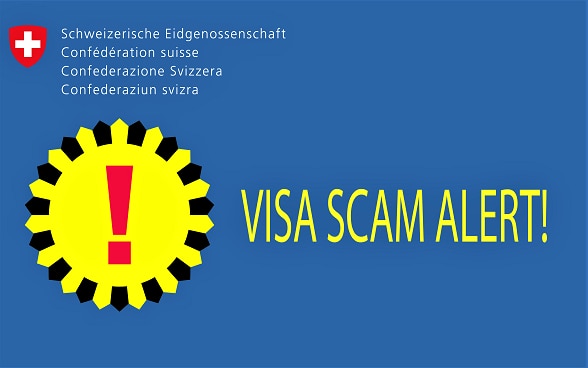 The Embassy has been made aware of a potential hoax/scam by an organisation based in West Africa that is purporting to offer instant e-visas for Zimbabwean nationals searching for employment in Switzerland.
This is a SCAM – all travelers to Switzerland who are required to hold a Schengen visa must have a valid visa issued by an Embassy or Consulate General of Switzerland (or any other Schengen state). For more details on visa requirements, please see the website of the Regional Consular Center Southern Africa.

Important information for Swiss nationals living abroad
The "SWI plus" app is now also available for English-speaking Swiss abroad as well as to interested parties, free of charge for downloading from the app stores. The focus is on a daily briefing for the Swiss living abroad with the news of the day especially relevant to them. The focus is on a daily briefing for the Fifth Switzerland with the most relevant news of the day in a compact daily format.

For more information, please visit Swissinfo

SWI plus for Android

SWI plus for iOS
Coronavirus Travel
Recommendations to Swiss citizens
The World Health Organization (WHO) declared the current coronavirus outbreak to be a pandemic. There is risk of infection in all regions of the world.
If you are a Swiss citizen and currently travelling abroad, please make sure you download the EDA Travel Admin App and register or update your travel plans and contact details. By doing so, you ensure that you can be contacted by the relevant Swiss representation if necessary. More information can be found on the following website of the FDFA.
Entry into Switzerland
Switzerland is now open again for travellers from non-Schengen states that meet certain requirements. Please click here to find out more about who can enter Switzerland.
As a further precaution, kindly contact your airline directly in order to establish of any special travel regulations they may require additionally - such as proof of a negative Covid-19 test ....etc.
If you are not travelling directly to Switzerland, you must contact the authority of the country of transit to find out what are the current transit regulations in place.
Please also be informed that it is not the FDFA's responsibility to issue confirmations for medical certificates or translations of Covid-19 test results, medical or vaccination certificates .
Recommended links are: