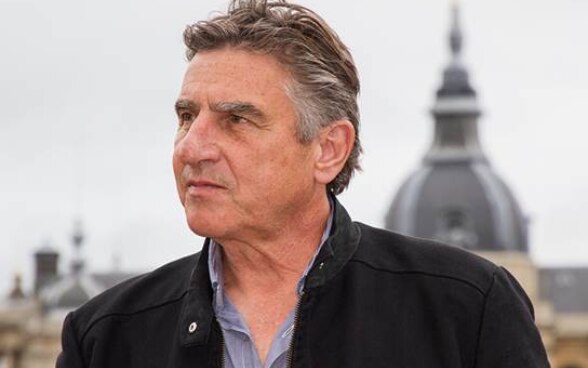 Opening on September 12, 2017, Felice Varini will be realizing for the first time a large pictorial oeuvre in Armenia. His global renown is able to attract the attention of world artists, urbanists and architects to the country, its capital Yerevan with its fascinating urban spaces, and notably the district of Erebuni which is rather off the tracks of the typical foreign visitor.
Felice Varini's intervention at the Central Railway Station in Erebuni is part of the first Triennial of Contemporary Art STANDART, managed by renowned Swiss curator Adelina Cüberian von Fürstenberg. STANDART, Triennial of Contemporary Art is thought to have a roving nature, developing each time specific itineraries, with the aim to foster dialogue between places and artists and connect communities together. The support of Presence Switzerland, agency of the Swiss Federal Department of Foreign Affairs (FDFA) is crucial to the realization of the project.
Our irreplaceable partners in this common endeavour are the Armenian Arts Council, Armenian Art Foundation, ART for the World Geneva, Hasratyan Foundation, the South Caucasus Railways, the insurance partner of the project IngoArmenia and the informative partner Panarmenian Media Group.
This initiative would not be possible without the generous sponsorship of Franck Muller, AZAD Pharmaceuticals, the Boghossian Foundation, Oriflame, Repubblica e Cantone di Ticino, the Ministry of Culture of the Republic of Armenia, Coca Cola Hellenic, Dufry and ArmSwiss Bank.