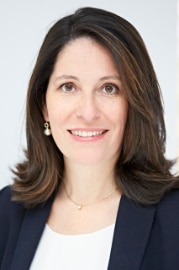 Dear visitor,
It is my great pleasure to welcome you to the website of the Embassy of Switzerland in Australia.
Here you can find information on the different aspects of the developing relations between Switzerland and Australia, the services and activities provided by the Embassy, the General Consulate in Sydney and the honorary representations as well as Switzerland in general. Our mission is to enhance the multifaceted relations of Switzerland with Australia as well as with Kiribati, Nauru, Papua New Guinea, Solomon Islands and Vanuatu. This includes the deepening of our political cooperation both bilaterally and in the field of regional and multilateral diplomacy, mutually beneficial economic relations, an intense cooperation in the fields of science and education as well as cultural exchanges of many sorts.
In 2021, we celebrated the 60th anniversary of diplomatic relations between Switzerland and Australia. It was a great opportunity to take stock of what we have achieved so far and to exchange ideas on how we could develop further the relations between our two countries in many areas such as trade and investment, fight against global warming, human rights, education and research, digital and security policy, migration and many more. Despite the geographical distance, Switzerland and Australia have a lot in common and the potential for increased collaboration is there. The reopening of an Australian Embassy in summer 2022 in Switzerland contributes to the strengthening of our relations and open new opportunities for cooperation.
While the focus of our Embassy in Canberra is on the relations between governments and institutions, the main task of the Consulate General in Sydney is providing consular services to the Swiss citizens and other nationals in the six countries of accreditation. All services in relation to consular affairs are exclusively available at the Consulate General in Sydney. For trade activities between Switzerland and Australia, the Trade Point based in the Consulate General is a great asset to effectively complement our efforts in this large, dynamic part of the world. Also under the roof of the Consulate General is the Office of Switzerland Tourism, working with local travel agents to promote the beauty of Switzerland.
I wish you a pleasant visit on our site and invite you to share with us your possible suggestions.
Yours sincerely,
Caroline Bichet-Anthamatten
Ambassador of Switzerland to Australia, Kiribati, Nauru, Papua New Guinea, Solomon Islands and Vanuatu