Institutional video of the Swiss Cooperation in Bolivia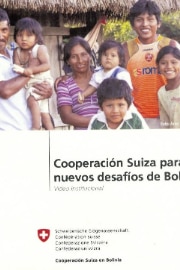 International cooperation and the fight against poverty are important elements of Swiss relations with the world. Weaving the foundations for sustainable and indigenous development for more than 47 years Switzerland is committed to the development with Bolivia.
To watch the video Click here.