Consulate General of Switzerland in Vancouver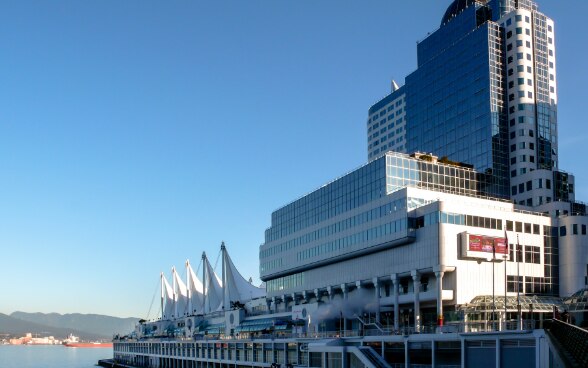 COVID-19
Travelling to Switzerland - Q&A
Can I enter Switzerland from Canada? No.
Are there exceptions? Yes.
- Swiss citizens with a valid Swiss passport.
- EU/EFTA and UK citizens with a valid passport.
- Canadians and residents in Canada for documented essential purposes only, subject to authorization.
What do I have to do to get an exemption for essential travels?
Please email us: vancouver.visa@eda.admin.ch
If I am entitled to enter Switzerland, do I need to go into quarantine?
No, not until further notice. See updates by the Federal Office of Public Health.
Can I transit through Switzerland to a third country?
Consult the entry FAQs by the State Secretariat for Migration (SEM).
For all current information, consult our COVID-19 page.

Visit to the Consulate

Consular services are available, but for urgent and essential cases and by appointment only. Wearing a facial-mask is recommended.
Life Certificate for the Swiss pension AHV/AVS
Due to the COVID-19 pandemic, the Swiss Compensation Office (SCO) in Geneva is now accepting – and until the end of 2020 – the life certificate, filled out and signed by the insured Swiss abroad, together with a copy of a valid identity document (with photo). The documents can be sent to the Consulate General of Switzerland in Vancouver, which will then forward them to the competent office in Geneva.
A scan of the life certificate (both sides) along with the copy of a valid identity document (with photo) can also be sent directly to the SCO. Insured Foreign Nationals should have the life certificate legalized by a local authority before sending it to the Consulate, or, as stated above, sending it to the SCO.

Applicants for visas to Switzerland and Liechtenstein: Please go to the the website Visa & Entry to Switzerland. All the information under the section "Schengen visas" apply to you as well.
Please mind, due to COVID-19, visa applications for Germany, Austria, Finland, Hungary, Slovenia and Spain can currently not be accepted.