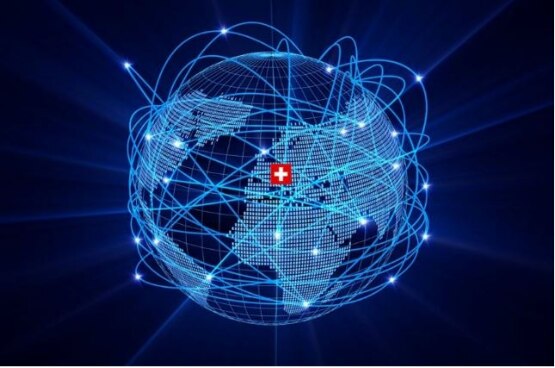 In 2020, the COVID-19 pandemic compelled the partial or complete lockdowns of countries. The crisis has transformed the nature of business, prompting its swift reorientation and adjustment to a new challenging reality. In the glimpse of an eye, the world woke up to the fact that amid massive lockdowns and restrictions,  businesses are largely able to survive thanks to digitalization; new online platforms for shopping, meetings, and even cultural events have sprung up, enabling people to work around restrictions. Shifting all activities online proved to be an efficient way for businesses to keep up, as experienced by one of SDC-funded projects which had digitalization only in sight.  
In 2013, in partnership with the UNDP, the SDC launched the "Modernizing Agricultural Vocational Education and Training in Georgia" project in a bid to close the gap between skills demand and skills supply in agriculture. In other words, the project aims at supporting extension services to farmers and at equipping the country's youth with the necessary skills and knowledge to find jobs in the agricultural sector, as well as to increase the productivity of their own farms. Throughout its implementation, the project has pursued conventional ways of face-to-face training, learning sessions, and extended services.
However, the COVID-crisis necessitated the boundaries to be pushed, which led to tests of these services in an online mode.  Surprisingly, this experiment turned out to be both timely and useful for many farmers in Georgia. During the pandemic, the SDC's project facilitated the adaptation of extension services to emerging needs, and the re-designing of training and seminars for online provision. During the two months of lockdown, over 25 online training courses were provided, servicing up to 500 participants in various farming professions such as wine production, food safety and bio-farming. The total views of these online recordings have reached 60,000 from all over Georgia, whereas the total capacities to disseminate information through face-to-face gatherings stands at 500. Online tools drastically increased the efficiency of extension services, which have gained considerable momentum during the COVID-19 crisis. At the same time, digitalization improved the accessibility of extension advice for those internet users who reside in remote villages and cannot easily travel to a municipal centre. Fortunately, internet coverage is broad throughout the country and accessible for many. Yet, digital exclusion is a risk those needs to be duly taken into account and addressed.
While digitalization was a means in this vocational education and training project, there are other SDC-supported endeavours where digitalization has become a backbone and end in itself. In the next article, we will explore the "National Identification and Traceability System" project, and how technological advances can create new prospects for growth.