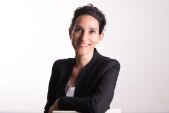 Dear Visitor,
It is my great pleasure to welcome you to the website of the Embassy of Switzerland in Jordan. I invite you to browse and discover the good relations that Jordan and Switzerland share and to learn more about the activities of the Embassy.
The Embassy of Switzerland in Jordan was established in 1970. Since then, Switzerland has been working with Jordan in the political, economic, defence, cultural, development cooperation and consular fields. The Embassy also fosters collaboration in the areas of science, technology and education. On the business side, Jordan and Switzerland share very good relations, backed up by the Free-Trade Agreement between Jordan and the EFTA European Free Trade Association, which Switzerland is a member of.
Jordan is also the hub from where Switzerland oversees the implementation of its globally largest international cooperation programme, including the Swiss Humanitarian Aid for the region. We also work to promote sustainable water management, quality education and vocational training for all people in Jordan.
The Embassy of Switzerland in Jordan is also responsible for the bilateral relations with Iraq.  The diplomatic, political and economic relations as well as consular services and visas are all handled by the Embassy in Amman.
Thank you for your interest in Switzerland and feel free to contact us in case you have any further questions.
Emilija Georgieva
Ambassador of Switzerland to Jordan and Iraq