Inclusive and sustainable economic development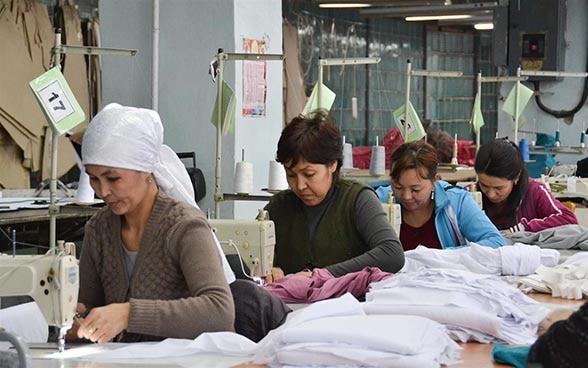 Private sector is the backbone of economic development, growth and job creation. Switzerland backs the efforts of the private sector to increase its resilience by improved legislation and to improve the business climate.
Therefore, Switzerland supports the inclusive and sustainable economic development in the country. We assist businesses to have a greater access to capital, business services and skilled labour force. It helps to increase export and performance in textile, tourism, agri-business sectors and short-term skills development. Among many others, Switzerland supports the training center for sewing operators in the garment industry, destination organizations in the Issyk-Kul region and farmers in the south of the country.

In addition, Switzerland pays high attention to development of women and youth entrepreneurship, especially in remote areas of the country.