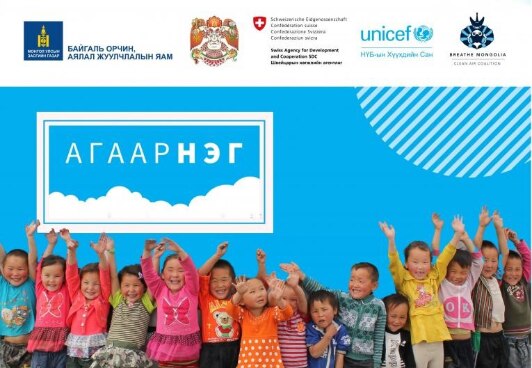 The platform is designed with the aim to create a healthy and safe environment for government and civil society organizations, the private sector and all partners working to reduce air pollution to share their work, research reports and project information. The platform developed by Breathe Mongolia - Clean Air Coalition, a non-profit organization, has features such as creating and maintaining customizable organization profile, searchable resource library, homepage with automatically updated content. The platform supports English and Mongolian bilingual content.
"This platform will be owned by the Ministry of Environment and Tourism as central knowledge repository to coordinate inter-agency and inter-government development activities, expand best practices nationwide, integrate with national and local budgets, develop new projects, raise funds, and further develop large-scale knowledge and information" said T.Urtnasan, Minister of Environment and Tourism. 
To date, 20 organizations, including UNDP, People In Need Mongolia (PIN), Geres, the Mongolia Sustainable Finance Association, the Global Green Growth Institute, and the World Bank mission to Mongolia, have joined the platform as initial members. "We have been most interested in helping to solve the air pollution issues through technological solutions and we will continue to play this role in our Agaar Neg community," said Azjargal Tsogtsaikhan, founder and CEO of Breathe Mongolia, Clean Air Coalition.
The Agaar Neg team—a coalition of community managers from UNICEF, MoET, Breathe Mongolia, and PIN—will continue to work for green future.