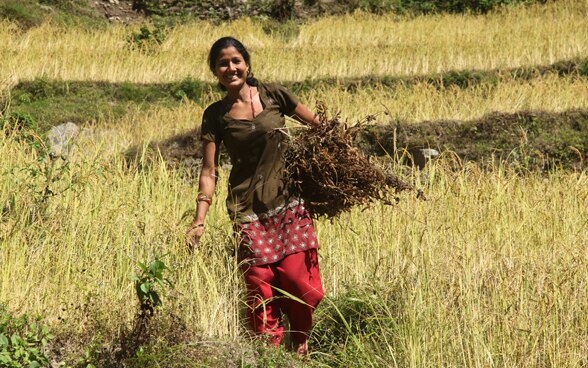 Nepal and Switzerland are looking back on 60 years of close collaboration and partnership and Nepal is a priority country of the Swiss development cooperation.
Switzerland is supporting the democratic development of the new federal state in Nepal. Through the Swiss Agency for Development and Cooperation (SDC), it is working to promote equitable socio-economic development and to enable men and women to exercise their rights and responsibilities within the new federal structures.
The Swiss Cooperation Strategy for Nepal 2018-2021 foresees total disbursements of approximately CHF 130 million (equivalent to NPR. 14.7 billion) over four years. It emphasizes inclusive federal state building, promotes employment and income, and contributes to the safer migration of Nepali migrant workers. Across all its interventions, SDC aims to address inequalities amongst different social, ethnic and religious groups and to contribute to disaster risk reduction.
Swiss development cooperation in Nepal focuses its interventions mainly at the province and local levels, fostering in particular the socio-economic development of women and members of disadvantaged population groups, and helping to build sustainable and inclusive institutions.