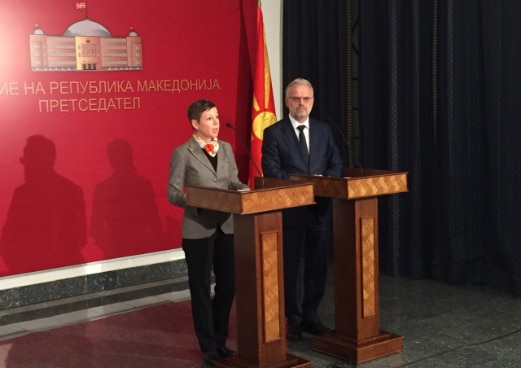 The aim of the new project is to support the Assembly in strengthening its oversight and legislative role as well as in increasing its transparency and openness towards citizens.
"This new project builds on the already successful cooperation between Switzerland and the Assembly dating back to 2007. With Swiss support, the Parliamentary Institute has established itself as an impartial source of analyses for Members of the Assembly from all parties. Just like in the case of our earlier cooperation, my wish is that the new project makes a key contribution to the strengthening of the Assembly and ensures it represents the needs of the citizens of the Republic of Macedonia," stated Krystyna Marty Lang, Deputy State Secretary of Foreign Affairs of Switzerland.
"The Assembly is committed to the sustainability of the Parliamentary Institute and the development of this new project. We appreciate the support of Switzerland in helping us improve the parliamentary service and the Assembly's openness to the public," added Talat Xhaferi, President of the Assembly of the Republic of Macedonia.
The new project is envisaged to start in the first half of 2019 and to last ten years, with funding of approximately CHF 11 million (EUR 9.5 million). This funding comes in addition to the CHF 10 million (EUR 8.6 million) already invested in the creation of Constituency Offices and the Parliamentary Institute, raising the overall value of Swiss support to the further development and reform of the Assembly of the Republic of Macedonia to a total of CHF 21 million (EUR 18.1 million).