Embassy of Switzerland in Qatar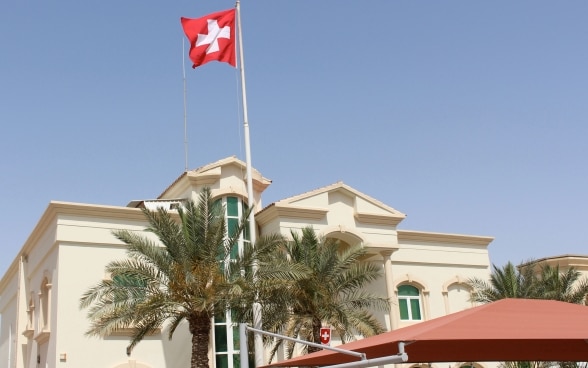 As the official representation of Switzerland, the Embassy covers all matters concerning diplomatic relations between the two countries. It represents Swiss interests in the areas of political, economic, financial and legal affairs, as well as science, education and culture.
Information for Swiss citizens
Many countries, including Switzerland, are adapting their entry rules in line with the current epidemniological situation. From 6 July, it will be compulsory to wear a face mask on public transport throughout Switzerland. In addition, travelers from certain regions (including Qatar) will have to go into quarantine.
For further information, please follow the link below Current Situation Switzerland
The Federal Council (Swiss Government) called on Swiss travelers (tourists and business travelers) to return home: press release
For all those traveling, please register on the "Travel Admin App" of the Federal Department of Foreign Affairs under: Travel Admin App
For the time being, Qatar Airways is operating a reduced schedule to and from Switzerland (situation on Thursday, 11th of June 2020 at 7:30am).
Transit passengers (Swiss citizens and residence permit holders for Switzerland) can still use Hamad International Airport as transit point to Switzerland. Please check Qatar Airways website for updates
Visas are not being issued anymore until at least 15th June 2020, according to decisions by the European Union and the Schengen member states to control the COVID-19 pandemic in all of Europe.
Furthermore, the Embassy of Switzerland in Qatar is urging its citizens to comply with the instructions of the Qatari authorities. This is crucial, as in any other country, to control the COVID-19 pandemic.
Hefty fines and imprisonment have been introduced by the Qatari Government to punish violators.
Therefore, please follow the Qatari news sites, social media channels and the websites of the Qatari government regularly (see some links further below).
The Embassy of Switzerland is operating normally with a reduced staff number. Please make an appointment, should you need to come to the Embassy.
In an emergency, services also remain available outside office hours: Helpline FDFA: +41 800 247 365 or +41 58 465 33 33 or helpline@eda.admin.ch
COVID-19
FDFA Travel Advices and Information
Frequently Asked Questions (FAQs) about the new coronavirus
Ministry of Public Health MoPH, Qatar
Coronavirus (COVID-19) - Current entry restrictions into Qatar
Under the instructions of the Qatar Government, effective immediately, entry to the State of Qatar will only be allowed for Qatari nationals, who will be required to enter quarantine for a period of 14 days.
Passport holders of other nations will no longer be granted entry for a period of 14 days, after which the restrictions will be reviewed. Passengers with onward connections through Hamad International Airport will be accepted for travel and Qatar Airways' global network will continue its operation for transit passengers as normal.
Cargo operations remain unaffected.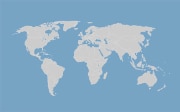 Services and Visa
All consular services and visa support for residents of the countries listed below are provided by the Regional Consular Centre GCC. Information can be found on the websites concerned: