Embassy of Switzerland in Qatar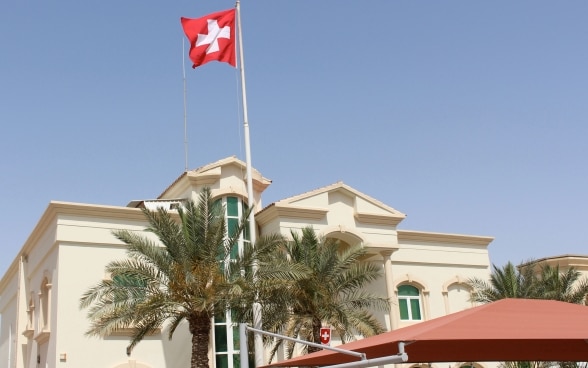 As the official representation of Switzerland, the Embassy covers all matters concerning diplomatic relations between the two countries. It represents Swiss interests in the areas of political, economic, financial and legal affairs, as well as science, education and culture.
Information for Swiss citizens
Embassy operations during the continuing COVID-19 situation (as of 15 September 2020)
The Embassy of Switzerland is operating normally with a reduced staff number. Please make an appointment, should you need to come to the Embassy.
Situation in Switzerland
Many countries, including Switzerland, are adapting their entry rules in line with the current epidemiological situation. Since 6 July, it is compulsory to wear a face mask on public transport throughout Switzerland and in several cantons, face masks must be worn in shops. In addition, travelers from certain countries and regions (including Qatar) will have to go into quarantine (10 days). For further information, please follow the link Current Situation Switzerland.
Quarantine
Information on quarantine requirement for travelers entering Switzerland can be found on this webpage.
The Federal Council appeals to self-responsibility and under certain circumstances to self-isolation and self-quarantine.

In an emergency outside office hours, Swiss citizens can call the FDFA helpline +41 800 24-7-365 / +41 58 465 33. We remain here for you, stay safe.

Travel
The Federal Office of Public Health FOPH still recommends to refrain from unnecessary trips abroad. Swiss nationals traveling abroad are encouraged to register on the Travel Admin App of the Federal Department of Foreign Affairs.
Qatar Airways is again operating daily flights to Switzerland.

Transit Air Travel
Transit passengers (Swiss citizens and residence permit holders for Switzerland) can still use Hamad International Airport as transit hub to Switzerland. Please check Qatar Airways website for updates.
As of 31 August, it is no longer possible to enter Switzerland from a high-risk country on a transit flight via a low-risk country to avoid quarantine. Further information can be found here.
Visas
Due to the current situation, the Swiss Government has decided to stop the issuance of Schengen visas until further notice. Therefore, the embassy's visa section will remain closed for the issuance of C type Schengen visas for the time being and will only resume its operations in coordination with the other Schengen member states.
Applications for national visas for Switzerland (long stay of more than 90 days) are accepted by appointment only. Inquiries and appointment requests are to be submitted via e-mail to doha.gcc@eda.admin.ch .
General information on current entry restrictions to Switzerland and on the resumption of the issuance of Schengen visas can be found on the webpage of the State Secretary of Migration of Switzerland.

Coronavirus (COVID-19) - Current situation and entry restrictions into Qatar
The Embassy of Switzerland in Qatar urges its citizens to comply with the instructions of Qatari authorities. This is crucial, as in any other country, to control the COVID-19 pandemic.
Hefty fines and imprisonment have been introduced by the Qatari Government to punish violators.
Please follow Qatari news sites, social media channels and websites of the Qatari Government regularly (see some links further below).
Under the instructions of the Qatari Government, entry to the State of Qatar is currently only allowed for Qatari nationals, children and spouses of Qatari citizens, permanent resident permit holders and resident permit holders subject to re-entry approval. For details about the process for returning to the State of Qatar, and quarantine measures in place, please visit the Ministry of Public Health website or Qatar Portal website. As the situation is evolving, please keep yourselves updated via the Qatar Airways Travel Alerts Page.
Cargo operations remain unaffected.
COVID-19
FDFA Travel Advices and Information
Frequently Asked Questions (FAQs) about the new coronavirus
Ministry of Public Health MoPH, Qatar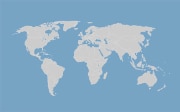 Services and Visa
All consular services and visa support for residents of the countries listed below are provided by the Regional Consular Centre GCC. Information can be found on the websites concerned: