Embassy of Switzerland in Slovakia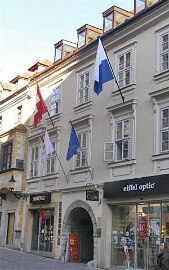 As the official representation of Switzerland, the Embassy covers all matters concerning diplomatic relations between the two countries. It represents Swiss interests in the areas of political, economic, financial and legal affairs, as well as science, education and culture.
Coronavirus (COVID-19)
The FDFA calls on Swiss nationals travelling abroad to register on the "Travel Admin App". This will enable the Crisis Management Centre (KMZ) to better evaluate the places where an organized return is necessary.
COVID-19
Swiss nationals in Slovakia must follow the instructions and recommendations in respect of the COVID-19 pandemic issued by the local authorities (see website in Slovak, Hungarian and English).

The Federal Office of Public Health (FOPH) is the central Swiss authority responsible for informing the population of Switzerland about COVID-19. The FOPH website contains a wide range of general and more detailed information on COVID-19 as well as recommendations for travellers. The FDFA's travel advice page provides additional information on the security and public health situation abroad, now specifically focused on the COVID-19 pandemic. Swiss citizens intending to travel abroad are advised to refer to it before their trip. For urgent enquiries, please contact the FDFA Helpline (tel. +41 800 24-7-365 / +41 58 465 33 33, helpline@eda.admin.ch).

Until further notice, Swiss and other foreign nationals are not permitted to enter Slovakia. Exceptions are persons with a valid residence permit in the Slovak Republic, family members of Slovak nationals, foreign nationals with temporary or permanent residence in a border region of a neighbouring state who regularly commute for employment reasons to the Slovak Republic, foreign nationals who have been granted an exemption by the Public Health Authority of the Slovak Republic, and drivers of freight goods vehicles. All persons entering Slovakia, whether Slovak or foreign, are placed in a two-week quarantine in one of several government-run centres set up for this purpose. Further important information on entry requirements for Slovakia and exemptions is available in English and Slovak. A registration form must be filled in before entering Slovakia. Please note that wearing a face mask is currently mandatory in all public spaces in Slovakia.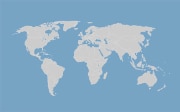 Services and visa
All consular services and visa issues are provided by the Regional Consular Centre in Vienna/Austria.
This applies especially to all requests related to the measures adopted to mitigate the spread of the Corona virus.
Detailed information can be found on the German page.