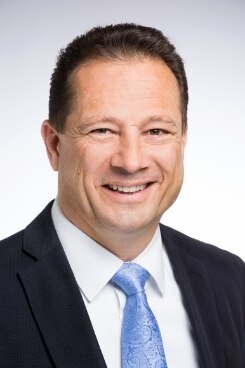 Dear visitor, dear friends of Switzerland
I warmly welcome you to the official website of the Consulate General of Switzerland in Cape Town!
Our primary tasks are to safeguard and promote the interests of Switzerland and the Swiss citizens. Our Consulate offers various consular services to approx. 4'500 Swiss citizens who are residing in our Consular district, namely the Western, Northern and Eastern Cape. Our website offers you a wide range of information to facilitate your administrative matters. As a Swiss living abroad you can get all necessary information (e.g. registration, ordering a Swiss Passport, change of address, registering any civil status events) in the drop down menu under 'Services'. You will also find contact details of Swiss associations and clubs and other useful information on our website.
Many of you arrived decades ago and call South Africa home and others arrived more recently. In the past, the Western Cape has also become an attractive destination for tourists from Switzerland with up to 40'000 arrivals in recent years. We also assist those fellow citizens by offering help and advice should they find themselves in an emergency situation during their stay in our Consular district.
Furthermore, we promote and maintain good relations between Switzerland and the regional authorities. Facilitating and fostering exchange between Switzerland and South Africa in the fields of politics, economics and trade is one of the tasks of the Consulate. Together with the Embassy of Switzerland in Pretoria, we support collaboration in science, technology and education with the aim to strengthen cooperation between the two countries in the fields of research and innovation. We also promote and disseminate Swiss arts and culture in the host country.
I hope that you will easily find the information you are looking for. Do not hesitate to contact us if you have any questions, comments or suggestions. Do you have a Swiss-related project that you would like to develop further with our support? Contact us, we will be happy to examine the possibility of a cooperation.
Thank you for visiting our website and for your interest in Switzerland. I recommend following us on social media to get a closer overview of our activities.
Best wishes,
Markus Thür