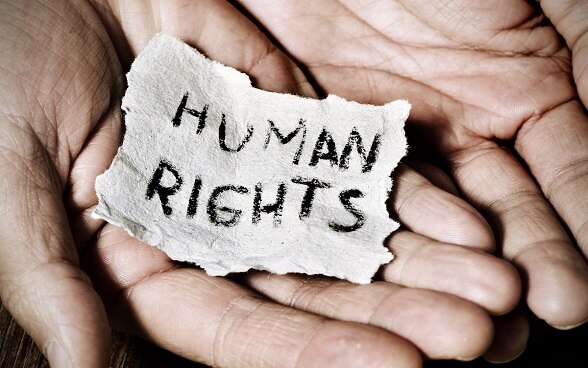 This event was part of a worldwide tour organized by the Swiss Federal Department of Foreign Affairs showing documentary films produced in Switzerland that highlight current human rights issues. In Harare, diplomats, representatives of local and international NGOs and youths, including students from institutions of higher learning, attended the screening and took part in a subsequent discussion.
Focusing on the crisis on the Mediterranean, the film "Non Assistance" highlights the threats to the life, dignity and safety of refugees and migrants as they attempt to cross the sea and reach Europe. As governments balance the human rights of refugees and migrants with border control and state security, the film focuses on the actions of ordinary women and men who decide to assist people in danger and take on governments for their inaction.
For the audience, "Non Assistance" evoked similarities between the struggles of refugees and migrants in the Mediterranean and those of Zimbabweans leaving their country in search of a better life. In her remarks during a panel discussion after the film, Blessing Gorejena, Executive Director of the Zimbabwe Human Rights NGO Forum, said it is critical for the state, which is the primary duty bearer responsible for realizing human rights, to prevent the violations that force people to flee.
Gideon Madera from the International Organization for Migration called on governments to craft governance frameworks that facilitate safe, orderly and dignified migration, adding that migration is necessary and inevitable.
Nicolas de Torrenté of the Embassy of Switzerland stressed that citizen action holding states to account was critical in realizing the ideals enshrined in the Universal Declaration of Human Rights, particularly today as observance of human rights is under threat across the world.