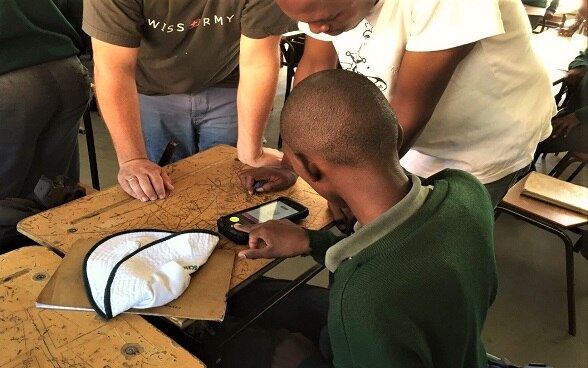 MiET has introduced biometric technology in its monitoring and evaluation system, which allows for live transmission of data from project sites to its headquarters. The perennial challenge of participants being double counted on an intervention has been eliminated as the system uses a unique identifier for each different participant in the project.
For the first time, it will be possible to measure the intensity of service provision to the school pupils and what services are in demand. For health service providers linked to the schools under the project, it is now possible to track which pupils comes from which school and for what service(s).
This kind of information enables health service providers to identify schools where for example HIV testing and access to sexual and reproductive health services are in high demand thus facilitating a clear understanding of both demand and supply.
In early March, just before the Corona virus outbreak reached South Africa, The Broccoli Project, a semi private/public technology company supplied the biometric devices to MiET facilitators in Lesotho, trained the users and supported the first registration process of the pupils at Thetsane High School-Maseru High school in Maseru district.
After the crisis subsides, MiET plans to roll out the biometric technology for M&E to Malawi, Zambia and most likely Zimbabwe as well.
This technology will enable SDC partners to report accurate data of their reach and impact in the different FutureLife Now! pilot countries. Accurate data on HIV related services enables SDC to measure its contribution to the reduction of new HIV infections among young people in the SADC region and thus contribute to the achievement of SDG Target 3.3: end AIDS as a public health threat by 2030.