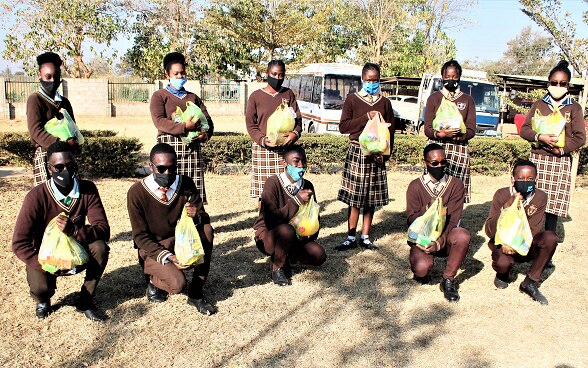 The UN has indicated that the impact of the coronavirus on the education sector could reverse decades of progress in getting every child into school.
This is because, the longer children stay out of school, the higher the risk of dropping out and children who are out of school are at an increased risk of teenage pregnancy, child marriage, violence and exploitation.
The closure of school pose particular risks for adolescent girls and young women by increasing the likelihood of different forms of sexual exploitation and abuse.
These risks have been heightened during the coronavirus pandemic particularly for learners living in disadvantaged households, crisis-affected areas and places with limited supervision of children.
In response, MIET AFRICA, in partnership with Global Hope Mobilisation (GLOHOMO) and the Southern African Development Community (SADC) Secretariat, with financial support from the government of Switzerland through the Swiss Agency for Development and Cooperation (SDC), are assisting Malawi, Lesotho, Zambia and Zimbabwe through the FutureLife-Now! programme in their preparedness, responses and prevention of the pandemic.
The intervention addresses two components critical for combatting the pandemic that includes: (1) strengthening the health system through the provision of emergency COVID-19 support and equipment and (2) protecting the vulnerable populations through the dissemination of accurate and accessible information.
The support is built on a combination of hardware and soft skills that will specifically strengthen the COVID-19 responses of the Ministries of Health and Education, and other relevant ministries in the four targeted countries.
The FutureLife-Now! programme provides an effective vehicle through which to respond to the COVID-19 pandemic: not only does it provide an infrastructure that enables quick action, it serves vulnerable populations that are at high risk of contracting COVID-19.