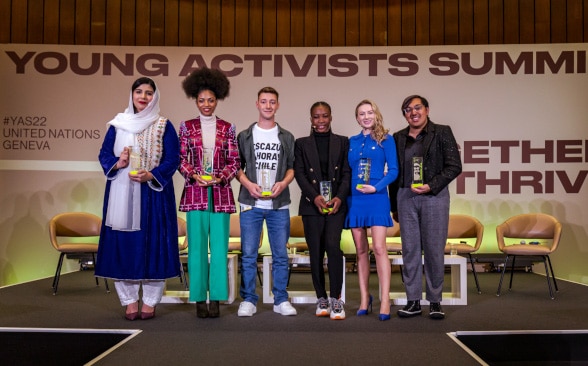 This event is a real success on social media with over 8 million followers on social media and a Tiktok channel that broadcasts contents for the engagement of young people around the year and experiences a rapidly growing engagement.
This year's laureates created inofficial schools for girls in Afghanistan, changed mindsets around people with a disability, defended environmental defenders, protected LGBTQ+ students against bullying, gave a home to street children in Kinshasa and combated racism in South Africa.
Among the laureates, Sebastian Benfeld of Chile received official congratulations by the country's president and Rebecca Kabuo (YAS 2019) spoke in front of the Security Council on 9 December 2022.