"Grüezi, bonjour, buon giorno, bun di"!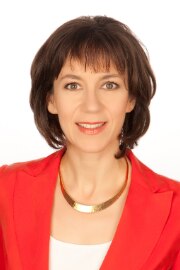 Welcome to the website of the Embassy of Switzerland in Bosnia and Herzegovina (BiH). Here, you will find lots of information on the activities of the Swiss Embassy in BiH, as well as on Switzerland and our relations with BiH. Our two countries have much in common – a long history, an attractive landscape, a lively cultural scene, and a diverse population. So I felt very much at home when I arrived here.
Diplomatic relations between Switzerland and BiH were established in 1992 when Switzerland recognized BiH as an independent state. The Swiss Embassy in BiH was opened in November 1995 while BiH had opened its Embassy in Switzerland already in 1993. Ever since, we have cooperated on a wide array of issues, such as development, economy, security, and culture.
Over the past 20 years, Switzerland has invested around CHF 560 million (over BAM 1 billion) all over BiH to contribute to a safe and sound future of the country. We fully support BiH on its European path. Our countries share European values such as democracy, rule of law, human rights, social and cultural openness and solidarity that respects diversity. Together with our local partners, we put significant efforts into building a modern and efficient administration in many municipalities. We support mayors who encourage their residents to become active citizens. More and more citizens thus get an opportunity to participate in the decision making and to take an active part in community development. Switzerland also contributes to the improvement of primary health care in villages and cities. A special emphasis in our work is placed on youth employment. Young women and men in BiH must have more and better opportunities and perspectives to build their lives in their homeland. They should be able to pursue their dreams and become actively engaged in the country's development. To this end, finding a decent job is crucial.
There are many additional joint activities between our two countries such as the migration partnership, cooperation among prosecutors, and support to BiH to overcome the tragic legacy of the 1992-95 conflict (demining, identification of the missing, processing of the war crimes cases). After the disastrous floods in May 2014, Switzerland provided CHF 6 million in flood relief for people in need throughout BiH. Important support in this situation, as well as in many others, was provided by the Swiss Army contingent in the EUFOR Mission in BiH.
There are about 60'000 citizens with BiH roots living in Switzerland. We endeavor to strengthen the cooperation with this important diaspora. Switzerland benefits from the BiH diaspora – not least our national soccer team with key players and the coach stemming from BiH!
More and more Swiss people are visiting BiH as well as the other way around. I find it personally very rewarding to explore this beautiful country and to meet the people of BiH. Exchanges on political culture and on how our system works, spreading Swiss experiences and expertise in different areas such as science, innovation, economy, and arts also contribute to strengthening the ties between our two countries. Together with my team here at the embassy, I hope to advance the cultural ties and mutual understanding even further during my tenure.
Yours sincerely,
Andrea Rauber Saxer
Ambassador of Switzerland to Bosnia and Herzegovina