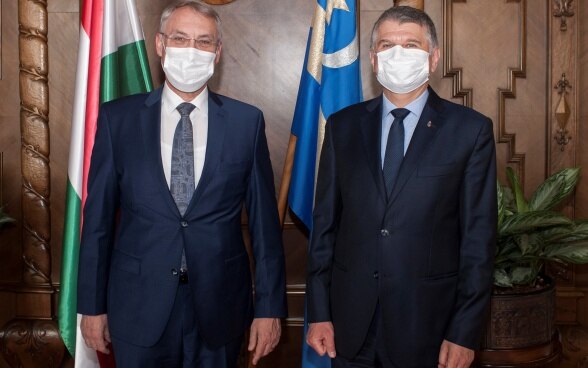 The Swiss Ambassador to Hungary, Jean-François Paroz, was received on the 18th of February by the Speaker of the National Assembly of Hungary, Mr. László Kövér, on the occasion of a courtesy visit, after having presented his credentials to the Hungarian President last December.

During this meeting, Speaker of the National Assembly Kövér and Ambassador Paroz discussed bilateral relations, Switzerland's relations with the European Union and the fight against the Covid 19 pandemic in Hungary and Switzerland.

The developments in this area of economic exchange and the vitality of Swiss investments in Hungary were welcomed. The increasing ambitions of the member countries of the Visegrád Group were also discussed.

On the occasion of a visit of the President of the Hungarian Parliament to Switzerland in 2019, the establishment of a Swiss-Hungarian parliamentary friendship group was planned. The group has been established in the meantime. Speaker of the National Assembly Kövér is looking forward to the first visit of this friendship group to Budapest as soon as the Covid pandemic has been brought under control.