Embassy of Switzerland in Hungary
Information on Coronavirus / Covid-19 in Hungary
Please be aware that the following information is not binding.

Switzerland: Entry requirements and general information
The latest information on the situation in Switzerland, BAG

On 15 June, border controls at all land and air borders between Switzerland and the other Schengen states were lifted. Since then, normal entry requirements have once again applied:
for all citizens of a Schengen state
for persons entitled to freedom of movement
for third-country nationals not subject to a visa requirement who are already legally resident in the Schengen area
for third-country nationals subject to a visa requirement who are already legally present in the Schengen area with a Schengen residence permit

No negative COVID-19 test is required upon entry. Entry from certain areas will be subject to a ten-day quarantine from 6 July. However, Hungary is not one of them. A list of the countries concerned can be found here.

In Switzerland, masks are mandatory in public transport throughout the country. Please also inform yourself directly on site about any cantonal regulations.

However, the Federal Office of Public Health appeals to continue to observe the rules of hygiene and conduct. Further information

Hungary: Entry requirements and general information
The national emergency declared on 11 March was lifted on 18 June. Hungary is now in a phase of "epidemiological preparedness".

Please be sure to still follow the valid rules of conduct and hygiene! (Further information can be found below).

Tightening of entry requirements
Entry:
Hungary will introduce a traffic light system for all countries according to their current infection situation as of July 15. Differently strict entry and quarantine regulations apply for each colour.

For Switzerland, as well as most EU countries, the colour green applies. Entry from Switzerland is possible for persons entitled to enter without restrictions. No negative COVID-19 test must be presented and there is no quarantine obligation.

Please note, however, that according to the information available to us, this only applies to citizens of these countries and not to third-country nationals with a settlement or residence permit in Switzerland, etc.

An overview of the country classification (in Hungarian) can be found here.

Transit:
Direct transit is generally possible, provided you can prove that you are allowed to enter all other transit countries as well as your destination country. At the border crossings you must undergo a medical examination. You may only cross the border if there is no suspicion of infection.

In addition, you are only allowed to drive on predetermined routes and stop at certain petrol stations. You can find an overview from the responsible Hungarian border authority here.. The country must be left within 24 hours.

Please note, however, that there are still extensive controls at the external Schengen borders, which can have a corresponding effect on the traffic situation. According to the information available to us, still not all border crossings on the border to Romania, Serbia and Ukraine are open around the clock.

For more detailed information please contact the responsible Hungarian Embassy in Bern, koronavirus@bm.gov.hu, the official government hotline (+36 80 277 455 and +36 80 277 456) or contact us by e-mail.

Please follow the rules of conduct and hygiene which are currently still in place! (You will find more information about this below).
Mask wearing obligation
Masks are still mandatory in public transport, all shops, markets, shopping centres and taxis across the country. Until further notice, the measure requires that the mouth and nose area be covered with a mask, headscarf or scarf.


Keeping a safe distance
When staying outside, a distance of at least 1.5 meters must always be maintained to all people who do not live in the same household. This must be observed especially in public transport, at work or when shopping.
These measures are valid until further notice! The authorities monitor compliance with these regulations and impose fines for violations. Please note that the measures can be changed at any time.
Please inform yourself about any local changes in opening hours or similar restrictions.
On the
official website of the government
you can find information about the current situation in Hungary.
The telephone hotline with 24-hour availability answers further questions in Hungarian and English at +36 80 277 455 and +36 80 277 456. The hotline can also be called in case you show any symptoms.
The FDFA's website
Travel Advice
also contains the latest travel information on Hungary.
All information is based on official data provided by the Hungarian government. Due to the novel and complex situation, the Swiss representation in Hungary cannot guarantee the completeness of the information. The information is continuously updated and adapted.
Last modification: 14.7.2020, 11:50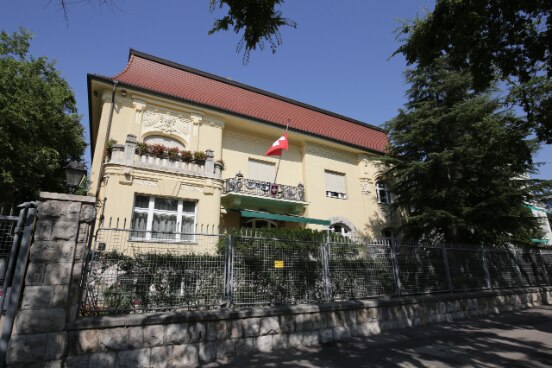 As the official representation of Switzerland, the Embassy covers all matters concerning diplomatic relations between the two countries. It represents Swiss interests in the areas of political, economic, financial and legal affairs, as well as science, education and culture.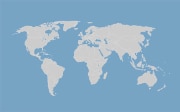 Services and visa
All consular services and visa issues are provided by the Regional Consular Centre in Vienna/Austria.