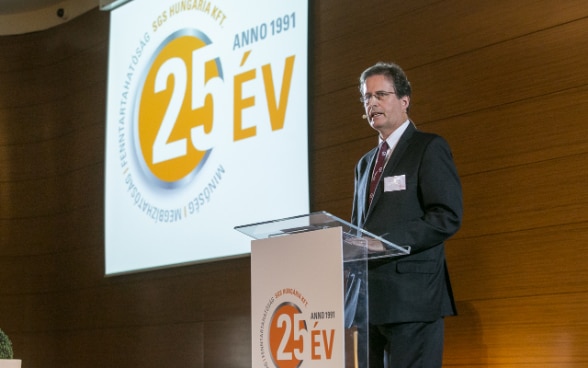 A svájci ügyvivő már szeptember 22-én, a Société Générale de Surveillance (röviden: SGS) magyar leányvállalatának 25. évfordulója alkalmából megrendezett  ünnepségen is tartott beszédet, amelyben utalt a vállalat erős elkötelezettségére azon értékek iránt , amelyek szoros kapcsolatba hozhatók Svájccal: minőség, megbízhatóság és fenntarthatóság.

November 9-én a Grand Tour of  Switzerland in Hungary  12. állomásaként  látogatott el Urs Brönnimann ügyvivő és a gazdasági referens, Robert Kattein az SGS nyíregyházi laboratóriumába. A laboratórium vezetője, Molnár Lajos és munkatársai mutatták be a létesítményt, amely a budapesti központ mellett a cég második magyarországi telephelye.

A laboratórium havonta mintegy 27.000 tesztet és vizsgálatot végez a mezőgazdaság és az élelmiszer-biztonság területén.