Consulate General of Switzerland in Valletta
Mobile biometrics
Collection of biometric data for Swiss identity documents
Will your passport and/or Swiss identity card expire in the next 12 months?
The Swiss Embassy in Rome is glad to announce its presence in your region with a mobile unit to collect the necessary biometric data, as follows:
Valletta, Malta – 17-18 April 2023
the exact location will be communicated at a later date.
Registration procedure: On website www.passaportosvizzero.ch (en)
Important: in the remarks field, please indicate: "VALLETTA"
Deadline for registration: until 31.03.2023 (or until all available places are filled). Appointments will be confirmed at the beginning of April 2023.
If you do not have Internet access or if you experience difficulties, you can call us on (+39) 06 809 571 (9:00-12:00 / 14:00-17:00)
Note: priority will be given to persons whose identity documents will expire in the next 12 months.

Please note: if the health situation does not permit it, or if the number of participants does not reach the stipulated minimum, the event will be cancelled and you will be informed.
Important message concerning access to the counters of our representation
Please note that the counters of this representation are currently accessible to the public by appointment from Monday to Thursday from 09:00 to 12:00. Appointments can be requested by phone at +39(0)6 809 571 or by email at roma.consolato@eda.admin.ch.
This representation supports Swiss citizens who find themselves in need because of illness, an accident or theft while travelling. It also informs the responsible Swiss representation.
Please note that because this is an honorary representation without consular authority, it does not issue visas or Swiss passports.
You can find the responsible Swiss representation on the right of this page under "Consular district".
SwissInTouch, Switzerland in your pocket
A new app for Swiss nationals living abroad: SwissInTouch brings together important news from Swiss representations abroad.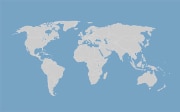 Services and visa
All consular services and visa issues are provided by the Embassy of Switzerland in Rome/Italy.