Embassy of Switzerland in New Zealand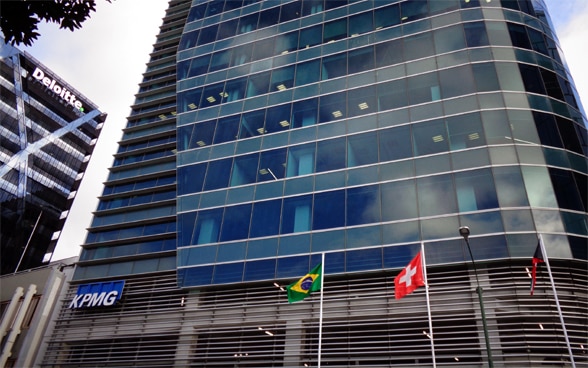 As the official representation of Switzerland, the Embassy covers all matters concerning diplomatic relations between the two countries. It represents Swiss interests in the areas of political, economic and financial affairs, legal arrangements, science, education and culture.
The Embassy in Wellington is also responsible for diplomatic and consular relations with the Republic of Fiji, the Cook Islands, Samoa, the Kingdom of Tonga and Tuvalu as well as for consular relations with Niue and American Samoa.
For all questions regarding entry,  transit, stay in New Zealand please contact Immigration New Zealand directly.

FDFA recommendations for travelling abroad

Travel responsibly and take time to plan and organise your trip. The Federal Department of Foreign Affairs (FDFA) recommends that you download the Travel Admin app, register, and enter your trips abroad before leaving for your holiday.

Access to New Zealand E-Gates Enabled For Switzerland

As per 5th of June 2023 NZT, eGate use has been approved for individuals travelling to and from New Zealand on Swiss passports. eGate is an automated way to get through passport control, allowing eligible passengers to complete their customs and immigration checks quickly and easily. In New Zealand, there are eGates at Auckland, Wellington, Christchurch and Queenstown airports. You can use eGate if you are 12 years or older. 

Further information can be found on the Customs New Zealand website: eGate (customs.govt.nz).
Local authorities bear the primary responsibility for the security of all residents, including the Swiss community abroad. In a crisis, local authorities have first-hand information about the ongoing situation. They may issue recommendations to protect residents and measures to deal with the crisis. In the event of a crisis, these instructions must be followed. Specific advice on preparedness and information about crises may be available on the following New Zealand authorities' websites.


National Emergency Managment Agency

Please read also the Information for Swiss citizen in New Zealand: Preparedness measures and that to do in a crises (PDF, 3 Pages, 387.4 kB, English)

Please visit this page as the Embassy is not in a position to reply to e-mails or phone calls regarding visa matters.