Embassy of Switzerland in Norway
Covid-19 / Coronavirus
The Swiss Federal Office of Public Health FOPH informs with regard to the new Coronavirus and publishes recommendations for travelers accordingly.
1. Travelling to Switzerland
From 22 January, persons who have been vaccinated or have recovered from Covid will no longer need to present a negative PCR or antigen rapid test for entry into and transit through Switzerland. Persons who have not been vaccinated or have not recovered still need a test.
To see what rules apply to your own particular situation when entering or transiting Switzerland, consult the online Travelcheck.
Everyone entering Switzerland by airplane or on long-distance bus service must present a completed entry form (rare exceptions may apply, please refer to art. 3 of the COVID-19 Ordinance on International Passenger Transport). It is important to fill out the electronic entry form on a computer or smartphone at the earliest 48 hours before the travel in order to receive a QR code by email. This code needs to be kept at hand for inspection upon arrival in Switzerland. The controlling authority can impose a fine if the entry form is not completed or if the information provided is false.
More information about the current situation is published on the website of the Swiss Federal Office of Public Health. For further questions please call the Infoline: +41 58 463 00 00 (daily from 6am to 11pm).
2. Travelling to Norway
Persons from Switzerland can enter Norway. You can find out what applies to each individual at These rules apply to you.
Further Information:

Norwegian Embassy in Switzerland
3. Travelling to Iceland
For entry into Iceland, we recommend the Quick Guide to Covid-19 Border Measures.
Further information can be found at the following locations:
Welcome to Iceland: latest information
As the official representation of Switzerland, the Embassy covers all matters concerning diplomatic relations between the two countries. It represents Swiss interests in the areas of political, economic, financial and legal affairs, as well as science, education and culture.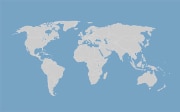 Services and visa
All consular services and visa issues are provided by the Regional Consular Centre Nordic and Baltic Countries in Stockholm/Sweden.