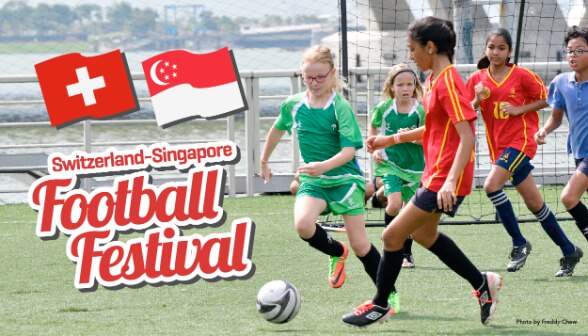 Following the success and the enthusiasm of the young players, the Embassy of Switzerland and Sport Singapore are jointly organizing the Switzerland-Singapore Football Festival, on Saturday, 21 April 2018 at the Kallang Field.
The tournament will bring together 300 junior football players (boys and girls) from both local and international schools accompanied by their parents and supporters.
The Festival promotes passion for sports among kids from 10 to 12 years old from local and international schools as well as members of the Active SG Football Academy.
Thank you to our partners and sponsors: Active SG, Bukit Timah Constituency and Credit Suisse!