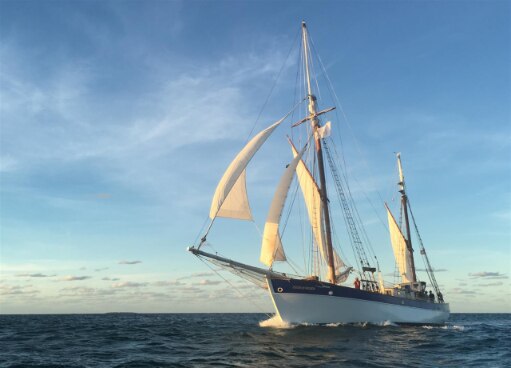 From 12 to 26 March 2018, the Swiss sailboat Fleur de Passion - a 33 meter-long ketch and currently the tallest sailboat under Swiss flag - will stop in Singapore as part of The Ocean Mapping Expedition.
This 4-year journey around the world in the wake of Magellan combining science, education and culture run by the Geneva-based non-for-profit Fondation Pacifique left Seville in April 2015 and is scheduled to be back in Spain in August 2019. The aim of this unique project is to contribute to a better understanding of the human impact (noise and micro plastic pollution, greenhouse gases monitoring, coal bleaching) on the oceans and to raise awareness about sustainable development issues.
Coming from the Philippines, Brunei, Kuching and before heading further to Jakarta, Fleur de Passion will be accessible for free public visits.
Program and details available shortly on www.omexpedition.ch
and www.facebook.com/omexpedition/.