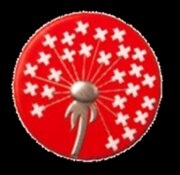 The Swiss Club and the Swiss Embassy will celebrate the Swiss National Day (PDF, 1.3 MB) on Saturday, 4th of August at the Swiss Club.
Wines served during the aperitif will be sponsored by the Embassy.
Tickets:
Adult $60, Children $30.
Children below the age of 5 are free.
Show your support this National Day, by purchasing a special National Day pin for SGD 8.00. This year's pins features a dandelion with 26 Swiss crosses (one for every Canton) and is Switzerland's symbol of unity and cohesion. Proceeds of the sale of these pins, goes to the reputable Pro Patria foundation, which will invest this year's donations into the renovation of historical sites in Switzerland.
For more information or to buy your tickets please go to the Swiss Club website