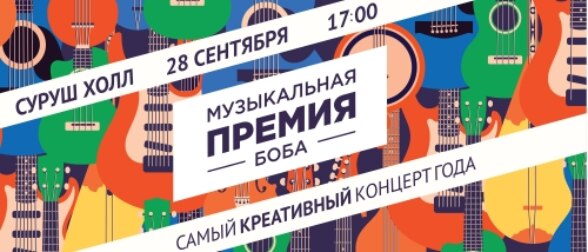 The musical event "Bob's Music Award" provides an important opportunity for creative, talented youth of the country to perform their original musical composition and get support for their young career from sponsors and sound studios. The contest is a platform for modern cultural diversity and contributes to the creative communication among musicians.
In spring, young people aged 16 to 28 from different parts of Tajikistan submitted their compositions to the international jury of the "Bob's Music award". The members of the jury voted for 11 finalists. A music album with these songs will be produced and released after the concert. All contributions will also be aired on radio Asia Plus.
This season's event jury consisted of famous local and international musicians and experts like Iqbol Zavqibekov (composer and instrumentalist), Jasur Khalilov (composer and musician), M.One (famouse Tajik rap singer), Kiril Kuzmin (cultural expert of the  Aga Khan Music Initiative), Jennifer Heemstra (the US musician ) and Karin Grimm (cultural expert of the German Embassy). During the concert, the jury selected three winners: Chorsh Alovatov (the best voice), Umed Amrulloev (the best performance) and Akbar Karimov (the best song). All eleven finalists were very innovative in combining various musical styles including pop, jazz, rock and traditional Tajik sounds with modern hip-hop beats. The young musicians used Tajik, Russian and English for the lyrics, one of the songs even contained all these three languages. All three winners received a monetary reward to pursue their career.
During her speech, Ms Walburga Roos, Director of the Swiss Cooperation office emphasized the role of H.E Hugh Philpot, the former Ambassador of the United Kingdom and Northern Ireland and his team in initiating "Bob's Music Award" and reminded the audience about His Excellency's support to the creativity of the young generation in Tajikistan.  
For the third time, the concert is organized by the Cultural Center "Bactria". The Government of Switzerland (through the SDC Central Asia Arts and Cultural Programme) is the main sponsor of the event. The German Embassy, UNICEF and others also contribute.
A short video story about the initiative of the Bob's Music Award can be find here
Official website of the event: http://www.bobsmusicaward.tj/