Consulate General of Switzerland in Istanbul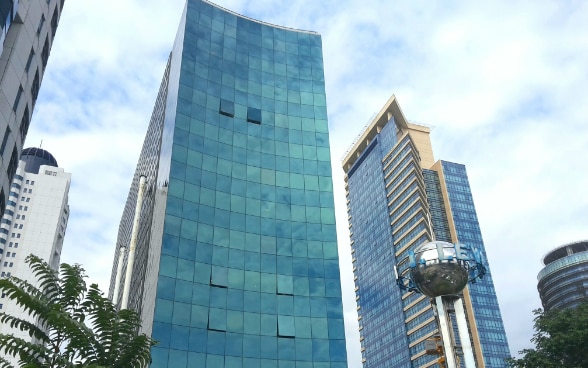 Possibilities to return to Switzerland
On 23.04.2020 Turkish Airlines has organized two direct flights Istanbul-Zurich.
According to an announcement by Turkish Airlines, the airline will not offer any international flights from Turkey until 20.05.2020.
The Consulate General will continue to provide information on alternative travel routes on its website.
The airline SunExpress has informed that it will offer additional commercial flights to Germany from Adana, Ankara, Antalya and Izmir. The flights will be published on the airline's website. Please inform yourself about the flights and the conditions of carriage.
Information on further travel from Frankfurt to Switzerland (PDF, 299.2 kB, German)
Information on further travel from Düsseldorf to Switzerland (PDF, 216.6 kB, German)
Information on further travel from Cologne/Bonn to Switzerland (PDF, 357.9 kB, German)
Information on further travel from Munich to Switzerland (PDF, 651.4 kB, English)
You must travel to the airport on your own responsibility. Travel permits for travel within Turkey must be applied for at the responsible district governor's office. The Consulate General of Switzerland in Istanbul will assist you by issuing a letter for presentation to the aforementioned authority. Please send your request by e-mail to istanbul@eda.admin.ch.
Generally, travel permits are also valid during curfew.
Please let us know if you have returned to Switzerland or left Turkey: istanbul@eda.admin.ch
CORONAVIRUS – COVID-19
For information related to Covid-19, please refer to the recommendations of the Turkish Ministry of Health.
We also recommend that you consult the following websites:
The Federal Office of Public Health has launched an information page on the corona virus, which is continuously updated.
The World Health Organization WHO also provides information on developments in COVID-19 and behavior guidelines.
The travel advice of the Federal Department of Foreign Affairs FDFA (in German, French and Italian) provides information about possible risks and precautionary measures. However, they do not provide any information about entry requirements and specific health risks. Due to the global coronavirus epidemic, travel is not advised until further notice.
For urgent emergencies, the FDFA Helpline can be reached by phone on 0 800 247 365, from abroad

+41 800 247 365

or

+41 465 33 33.
All travelers are strongly advised to register on the FDFA Travel Admin App. The FDFA informs registered fellow citizens via SMS if a crisis should occur in the destination country.
Continuation of consular services
Following instructions from the Turkish Ministry of Health, the Swiss Consulate General has greatly reduced operations and has taken the following measures:
We are still here for you and can be contacted by e-mail istanbul@eda.admin.ch and by telephone at +90 212 283 12 82. The Consulate General guarantees a limited presence. Visitor reception is only possible by appointment.

From 01.06.2020, identity documents will be issued again. The application must be submitted online. Once you have received confirmation from the Consulate General, an appointment may be booked online.

From 01.06.2020, an appointment can be arranged by telephone for marriage preparations.

Except in justified emergencies, no visas will be issued worldwide until 15.06.2020 on the instructions of the State Secretariat for Migration (SEM).

Life certificates for AHV/IV will be temporarily accepted by e-mail due to delays in postal traffic and difficulties in visiting authorities. Pensioners can send them signed (without the official stamp) by e-mail to the following address sedmaster@zas.admin.ch.

There are no restrictions on transactions that do not require a personal visit.
Overstay in Turkey
The Turkish Ministry of Foreign Affairs informs that no fines will be imposed for overstaying of foreign nationals who cannot leave the country due to the Covid-19 epidemic.
Finally, we hereby provide you with a link to the document "What does the FDFA advise?".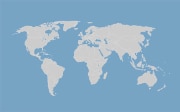 Services and visa
All consular services and visa issues are provided by the Consulate General of Switzerland in Istanbul.
Helpline Federal Department of Foreign Affairs (FDFA)
The FDFA Helpline provides detailed information 365 days a year around the clock about the following FDFA services:
Travel advice
Itineris – online registration for Swiss nationals travelling abroad
Consular protection
Living abroad
Other consular services (services of Swiss representations in connection with passports and identity cards, registration, civil status, civil rights, notarizations, confirmations, certificates, inheritance, welfare, deposits, etc.)