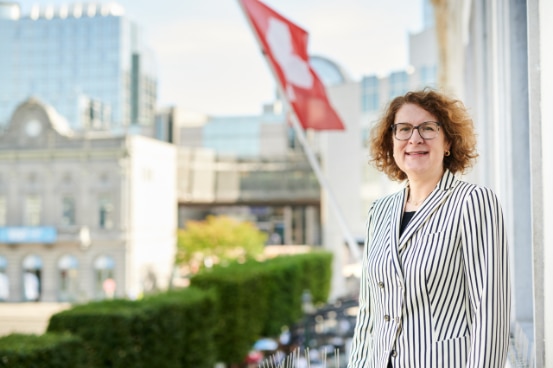 I would like to welcome you very warmly on the website of the Swiss Mission to the European Union (EU). Here you will find a large number of information on Switzerland's European policy as well as on the Mission's tasks.
Switzerland and the EU share values, languages, culture and history. Within the framework of our long-standing and well-established partnership, we work closely together in numerous areas. Switzerland is not a Member State, but has decided to build its relations with the Union based on bilateral agreements. The spectrum of cooperation ranges from trade and economy to research, migration/asylum, sustainability, foreign and human rights policy to culture.
More than half of Switzerland's exports go to the EU; inversely, more than two-thirds of the imports come from the EU. The daily commercial trade volume amounts to around one billion Swiss francs. This makes Switzerland one of the EU's four most important trading partners, together with the USA, China and the United Kingdom.
However, human ties are also close. 1.4 million EU/EFTA citizens live in our country, which corresponds to about 17% of the total population. More than 340,000 cross-border commuters come to work in Switzerland every day. Almost 40% of the academic staff at Swiss universities are EU citizens. 
Thank you for your interest in Swiss-EU relations. I hope you enjoy your virtual tour of the Mission! My team and I look forward to your questions and suggestions.